Our Onesies in Their World - Weekend Experiences
Last week we were contacted by Kevin, who wanted to place an order for some Tigers Onesies for him and his family over the weekend.
Kevin, Joanne and Zofia were headed on an experience of a lifetime, staying at Port Lympne Animal Reserve's Tiger Lodge, which over looks theTiger Habitat, and wanted to make their special stay a little more Snuggletastic in matching Tiger Onesies.
Using our Fast Track Service we were able to hand make and dispatch Kevin's onesies in time for their getaway...
---
"Thank you so much for rushing my tiger onesie through this week, I'll try and get a photo of mum and daughter, who has one from a previous order, by the window with a real tiger behind them at the weekend!!!!
Thank you so so much for all your efforts!!"
---
Sure enough, Kevin sent through the most amazing photographs!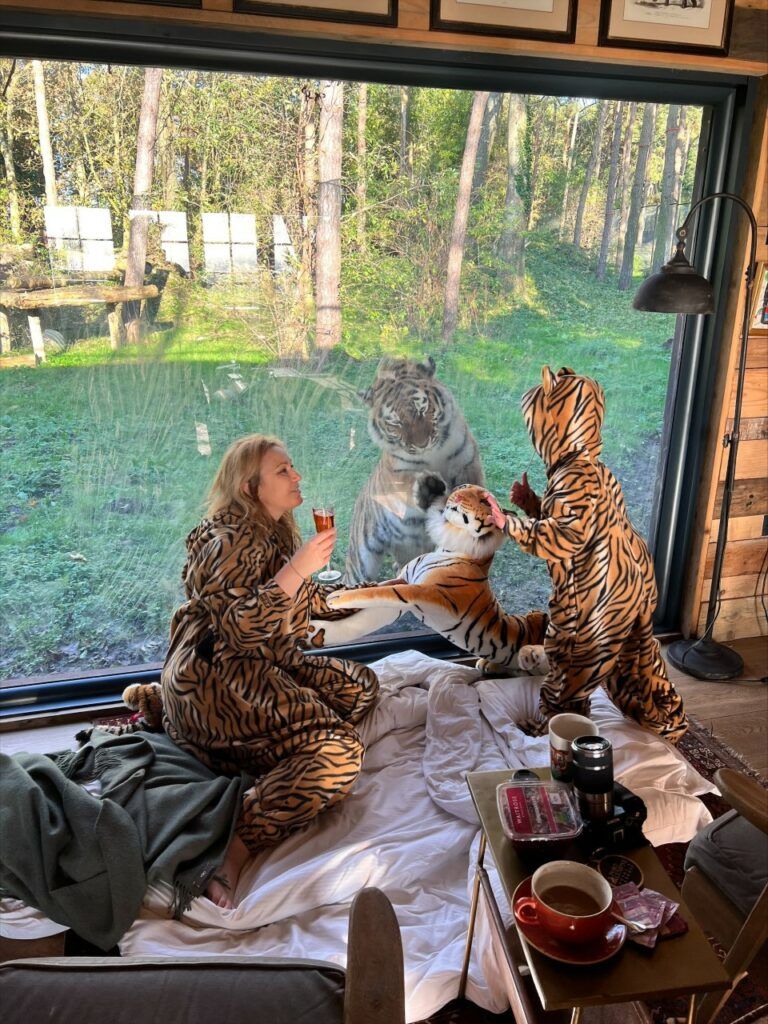 "Thank you again for all your efforts last week, as you can see they went down very well with the real thing!!!"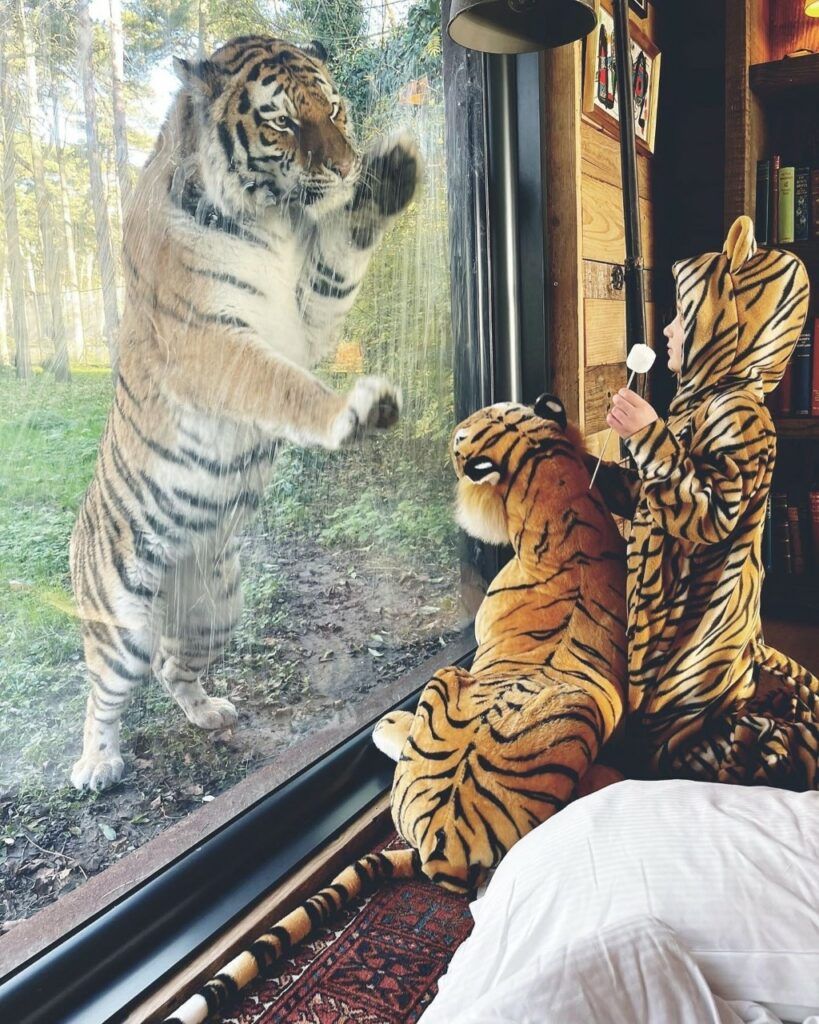 It really was an amazing experience and I'm sure without the outfits the Tiger would not have been as playful as she was. We showed some of the staff at the Port Lymph reserve and they said they have never seen her having such fun.."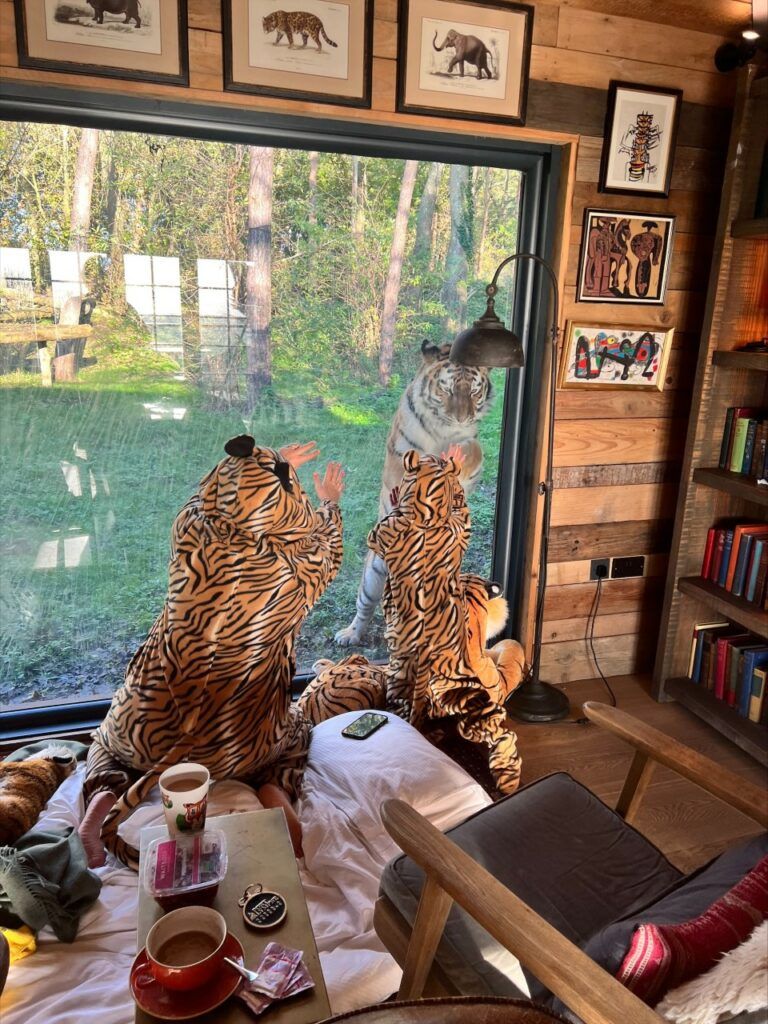 ---
Have you got a weekend experience planned that you'd like your Onesie for? By selecting our Fast Track Service, we'll hand make and dispatch your Onesies within 3 working days!
Start creating your Onesie today on our Personalised Onesie Builder.