How To: Create-Your-Own Short Summer Onesie
With the comfort of our much loved original Onesie, but with the coolness of shorter sleeves and leg lengths, our Summer Onesie is perfect for popping on and chilling out.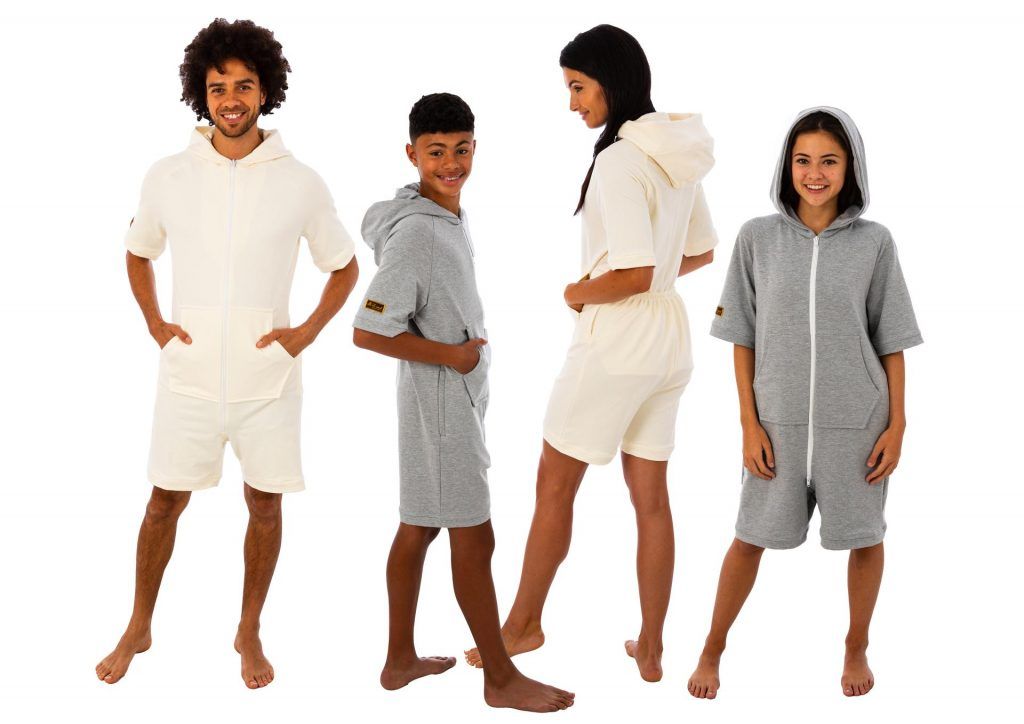 ---
Step 1.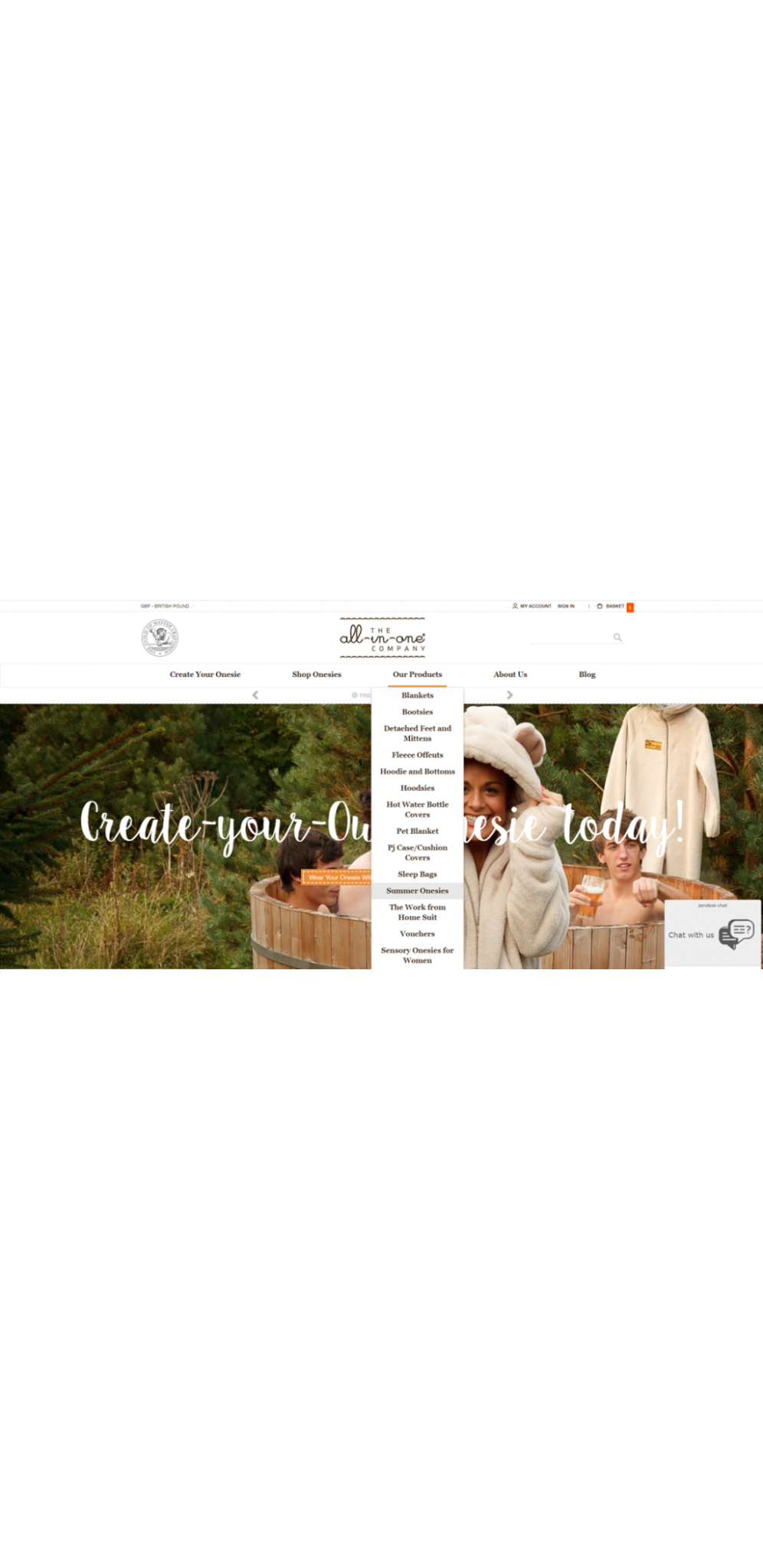 Head to www.the-all-in-one-company.co.uk.
Hover your curser over 'Our Products' for the drop down menu to appear. Click on 'Summer Onesie'.
---
Step 2.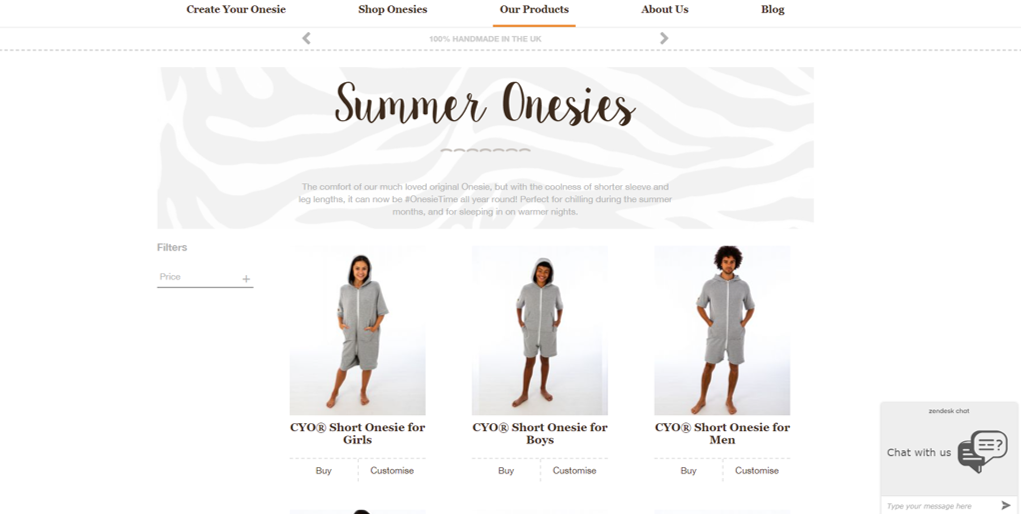 Select whether you're creating a Summer Onesie for a Man, Woman, or Child.
---
Step 3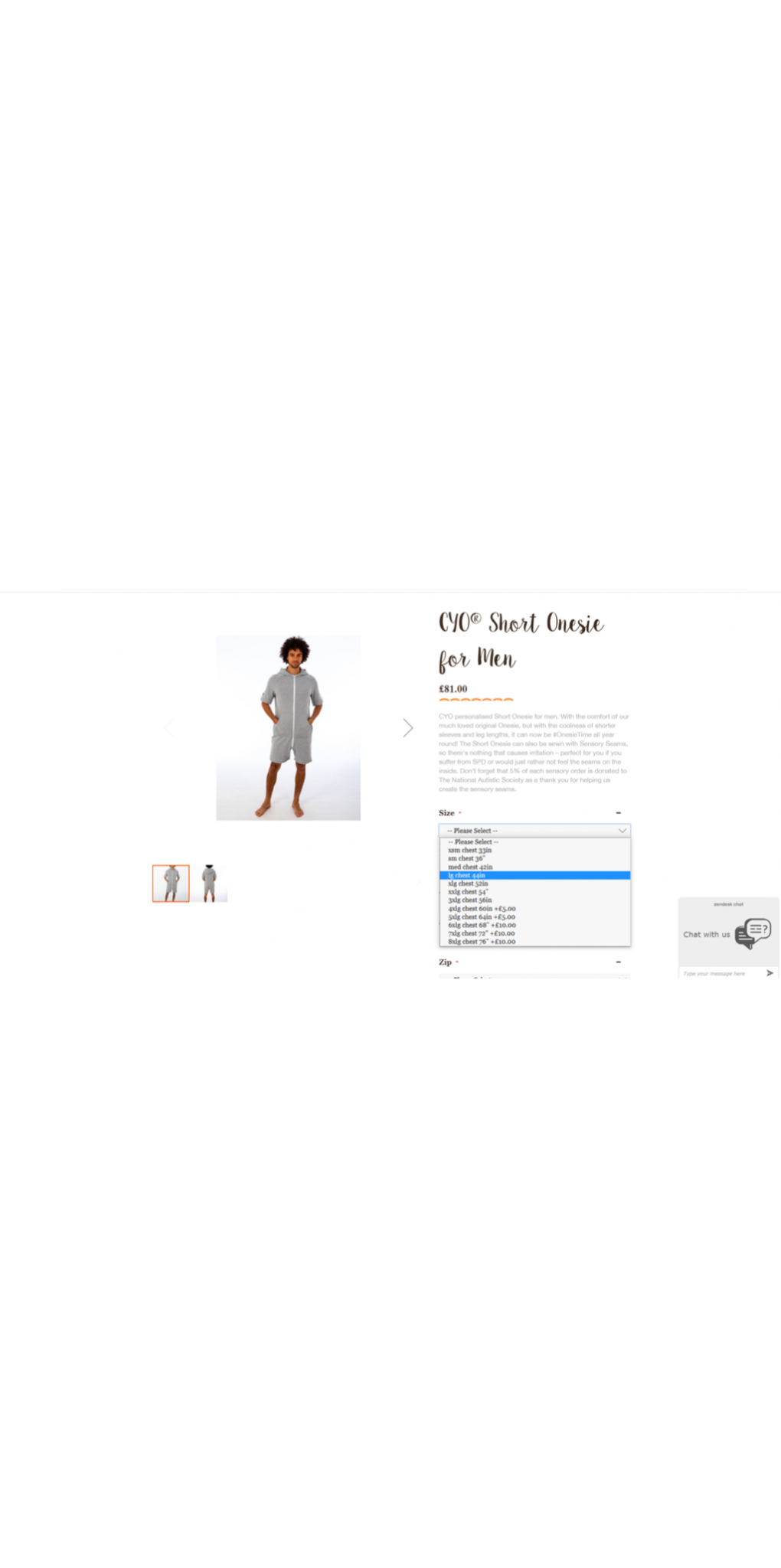 Once decided, it's then time to select your size. Our Summer Onesies range from X Small to 8X Large, but you can let us know about any specific measurements in the Order Instructions Box at the checkout.
---
Step 4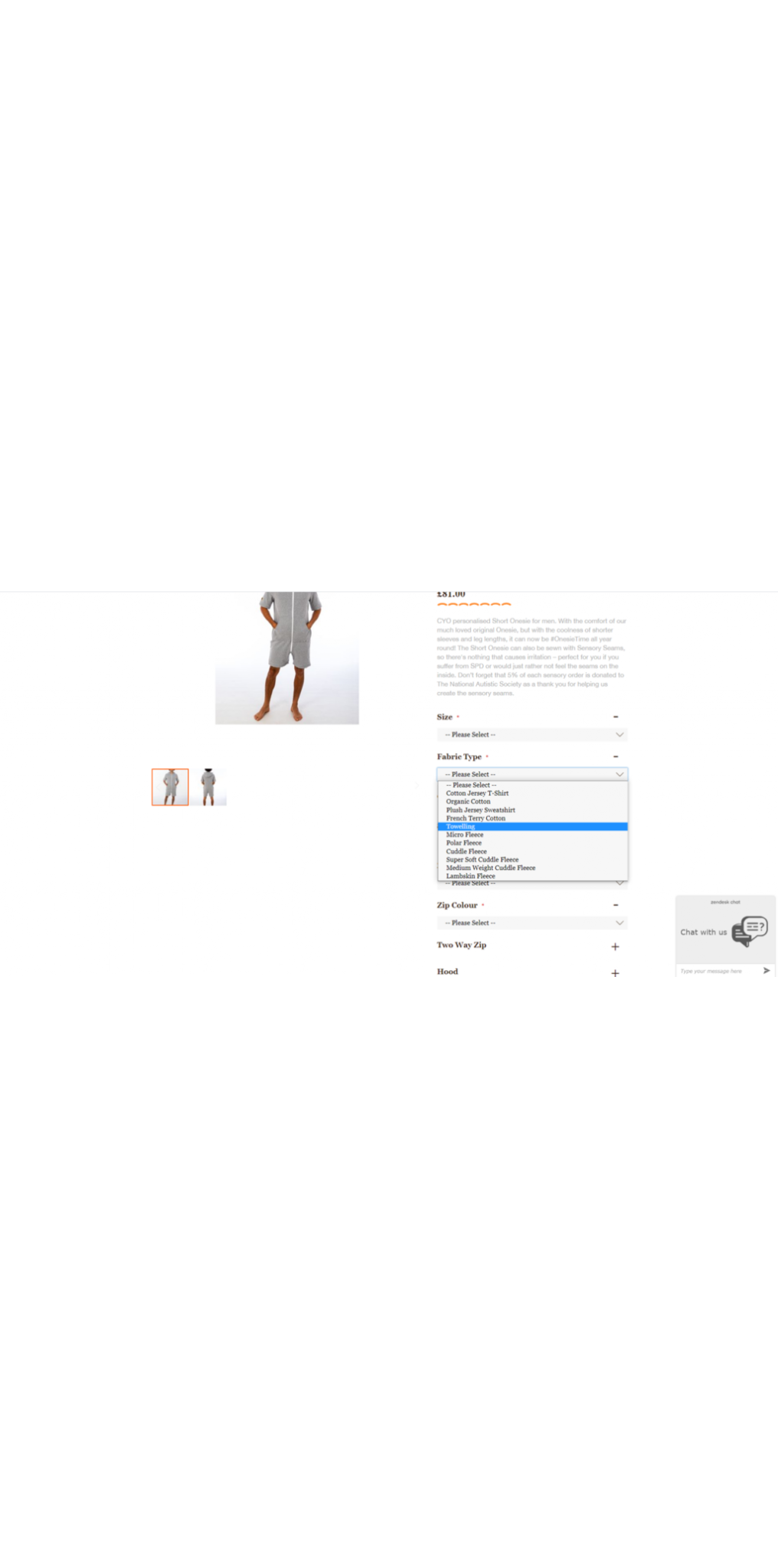 It's then time to choose your fabric type.
Our Fabric Favourites
With lots of fabrics to choose from, we've handpicked our favourite four fabric types for summer, but of course you have the full range to choose from..
French Terry Cotton
97% Cotton, 3% Elastane
The soft absorbent French Terry is heavier than Cotton T-Shirt and lighter than Sweatshirt. Perfect as a Summer onesie and for activities such as yoga as it has that perfect amount of stretch along with its breathable, moisture wicking properties.
---
Organic Cotton
95% Cotton 5% Elastane
(essential for comfort and movement)
The Lightweight and breathable Organic Cotton Jersey is non-allergenic, 100% plant-derived and therefore natural, renewable and biodegradable. It's also incredibly soft.
---
Micro Fleece
100% Polyester
The micro fleece is Pure Self Indulgence... The baby of the fleece family, light weight and very, very soft. A perfect partner for your Summer Onesie.
---
Terry Towelling
90% Bamboo 10% Polyester
Our Towelling is lightweight and luxuriously soft and comes in a range of gorgeous colours, not only is it luxuriously soft, but it's also absorbent, so it's perfect for popping on after an afternoon in the pool.
---
If you would like to see and feel any of our Fabrics before ordering, you can Create-your-Own Complimentary Fabric Swatch Pack.
---
Step 5
Once you've selected your fabric type, you can then select the colour/pattern of your Short Summer Onesie!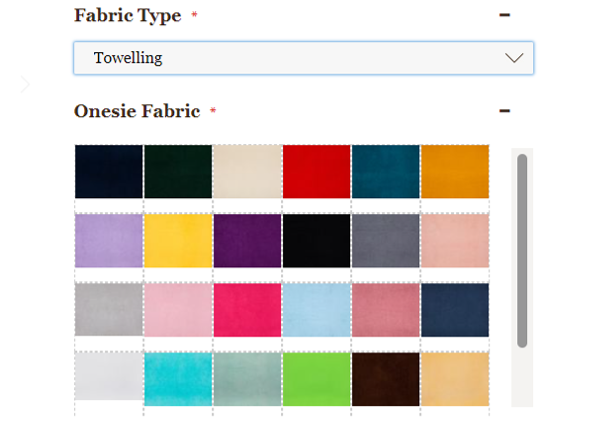 ---
Step 6

You can now decide whether you would like your Short Summer Onesie to have Sensory Seams.
Sensory Seams are sewn in a way so that seams feel seamless, the care label is not sewn into the garment so there is nothing that causes irritation on the inside.
Inside the onesie, as well as flattening the seams we cover the inside of the zip so that you can't feel it against your skin, using the fabric you have selected.
Finally the sensory seams are all double stitched to prevent ripping or tearing.
---
Step 7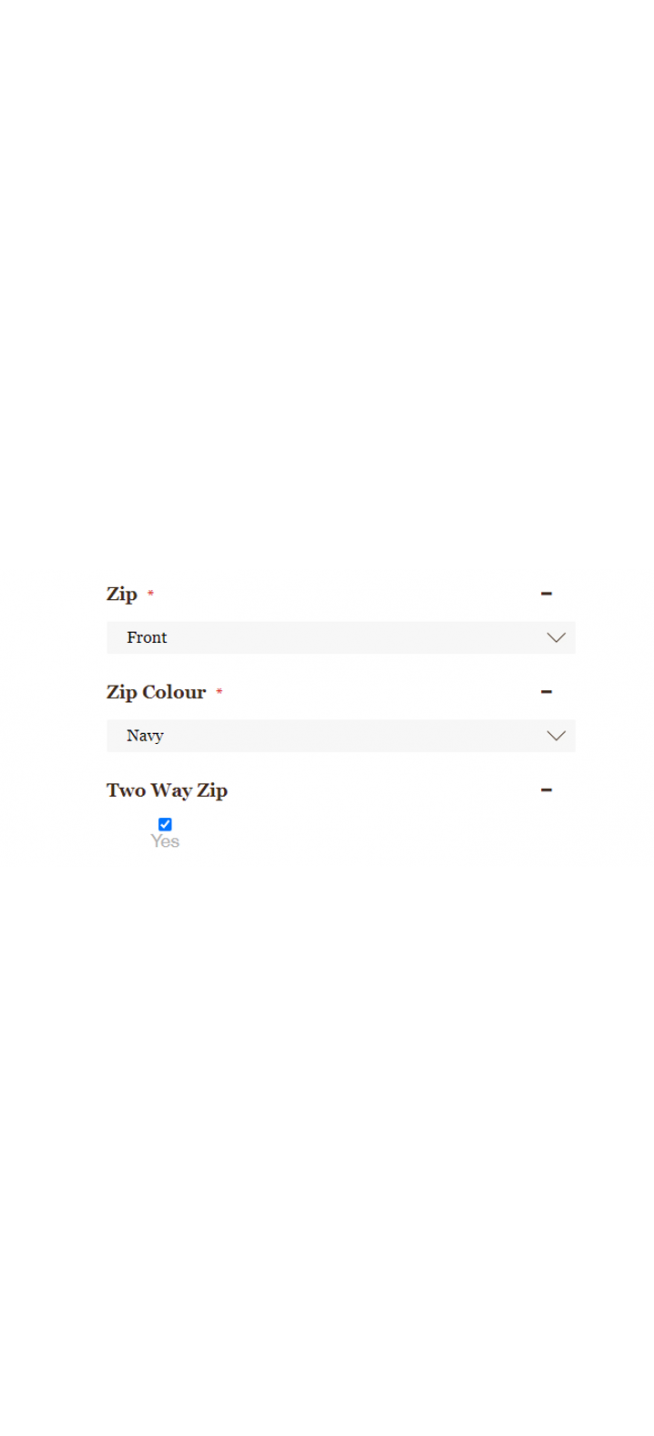 Once you've selected your Fabrics, you can now customise your Zip. Choose between a front or back zip, the colour and whether or not you'd like a Two-Way Zip, so you can zip/unzip from the top or bottom.
---
Step 8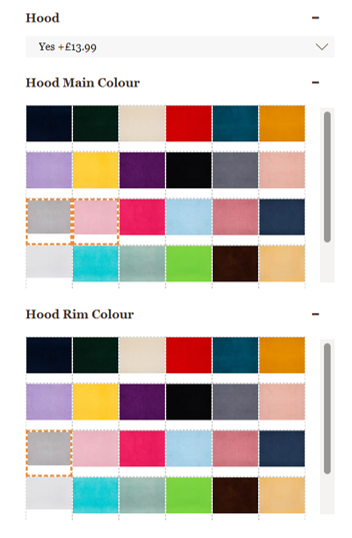 Keeping you snuggly from head-to-toes, a hood is the perfect add on! You can choose your hood main and rim fabrics.
---
Step 9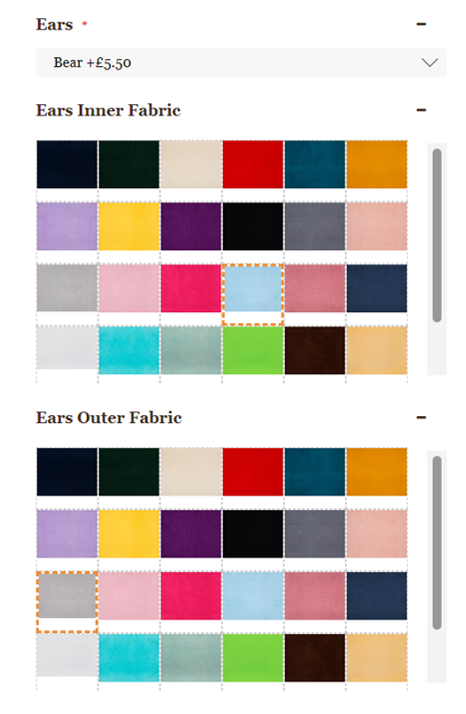 Lions, Tigers, Bears, oh my!
We have over 25 different ear's to choose from, all designed and developed right here at The All-in-One Company by our fabulous development team.
Want pink polka dot elephant ears? Why not? - You can choose your outer and inner ears fabrics, you're the designer and this is your very own creation!
---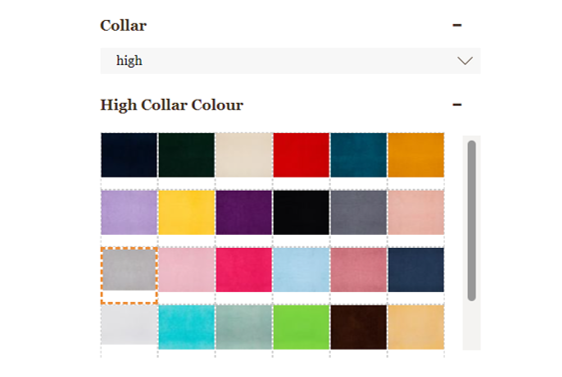 If a hood just isn't for you, you can choose to go for a collar. You can select our classic short collar or for something a little more snug, you can go for a High Neck collar.
---
Step 10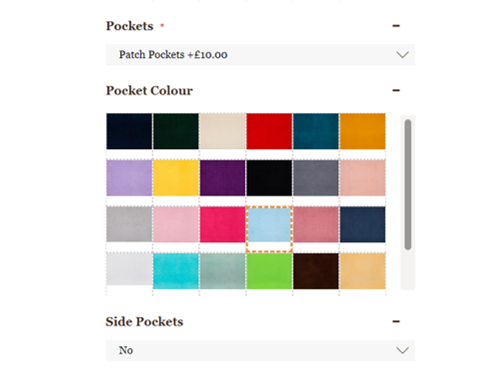 You can then select your pockets! We have a range of pockets to choose from - Front Pockets, Side Pockets, Keep Safe Pockets and chest pocket.
All pockets are completely customisable with the options to choose your fabric type and colours.
---
Step 11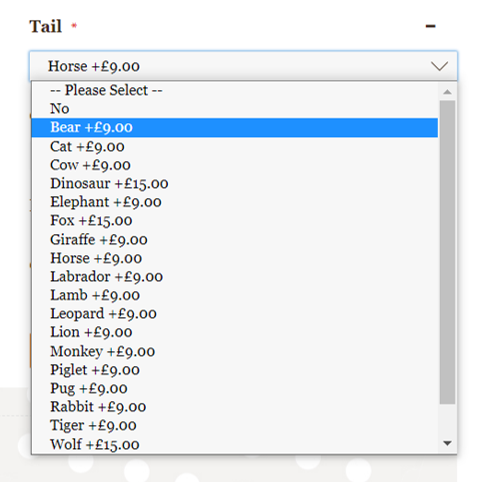 Time to add a tail! With over 15 tail options, you can mix and match with different animal ears. Your chosen tail will be made in the same fabric choice as your main body.
---
Step 12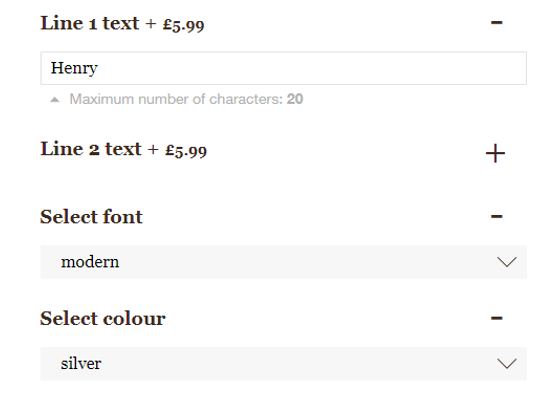 Make your onesie your own by adding personalisation. You can add a name or message. You're able to pick your colours and fonts to compliment your onesie creation!
---
Once you've clicked 'Add to basket', you'll then be taken to your shopping cart. Here you'll find everything from the details of your design, the pricing info and delivery charges. Each onesie is handmade to order, so make sure to double check that everything is correct before placing your order.
Once you've doubled checked your creation, it's then time to Checkout.
Once ordered, our Team of Master Craftsmen will get to work hand crafting your creation, ready for you to relax in Snuggletastic® style.
---