Guest Onesie Blog - Thorsten's Story

Having lived in Norway for 4 years, I came to realise that there is never bad weather but only wrong clothing. Norwegians had a couple of brands that made perfect gear for the harsh environment. They had some great features like high collars, thumb cuffs, etc. Going back to Germany I started missing these items and was on the lookout for similar items. One of the fabrics available in Norway I started to love right away was the "Teddyfleece" or "High Loft Fleece" which was very common back then, however, pretty much unknown in Germany at that time. It kept me super warm, was moist wicking and super stylish and snuggly.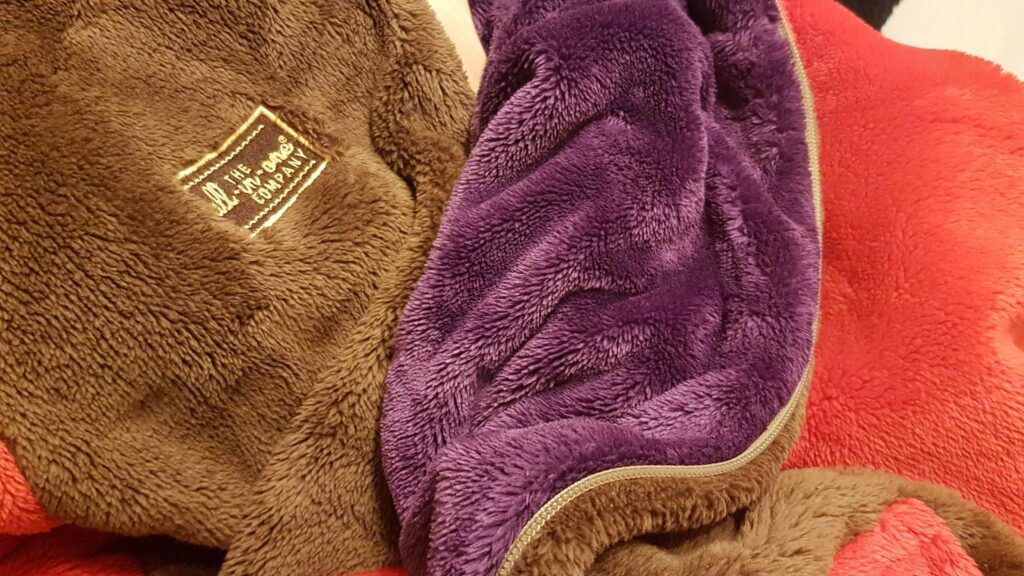 While looking for items made out of this material I stumbled across The-All-In-One-Company. Right away I understood that this company was something really special. The idea of custom fit items caught my attention and the vast selection of fabrics stunned me as well. After reading into the company and looking through the items I decided to order a fabric sample package. The Cuddle Fleeces were exactly what I was looking for and so I placed my first order for a pair of pants and a hoodie back in 2010 with the company.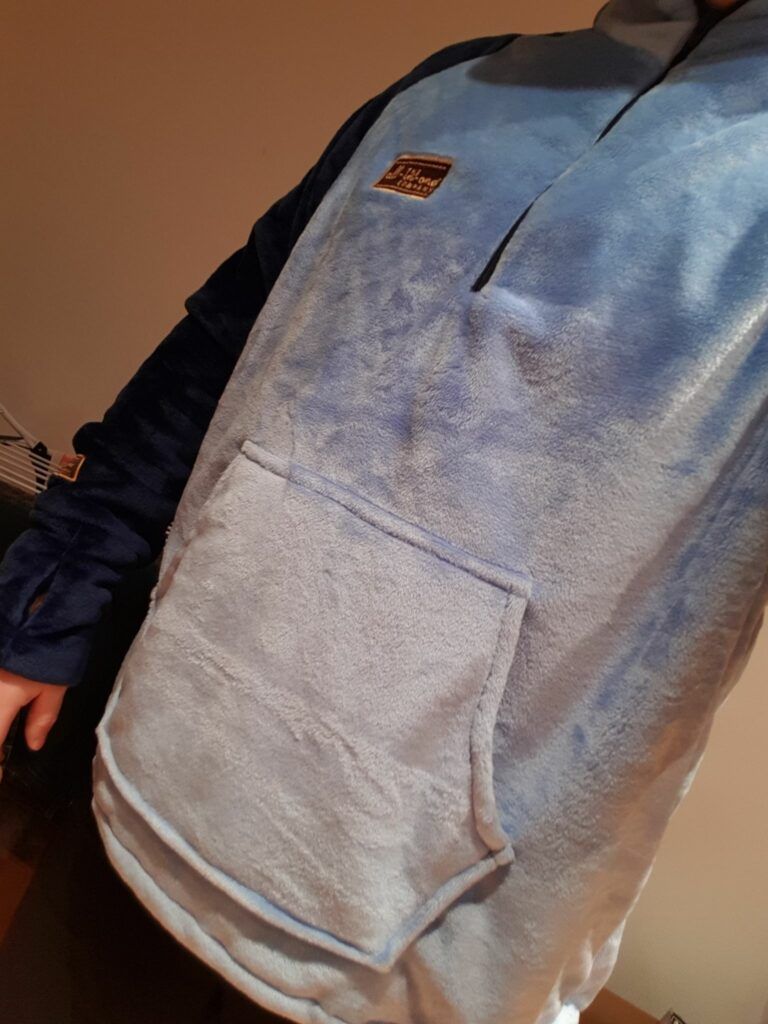 After receiving the items I fell in love with the fabric and the overall craftsmanship. Sadly I ordered the items too large and only wore them at home.
Then, after some time, the whole adult onesie thing started to emerge in the UK and US and a friend of mine from the UK told me about these amazing items and how comfy they were. She was so convincing that I had to have a onesie myself. So I went back to The-All-In-One-Company and ordered my first onesie with them, including bear ears, bear tail, thumb cuff and feet. I was instantly in love with the item. This onesie was perfect for lounging around at home or for short shopping runs.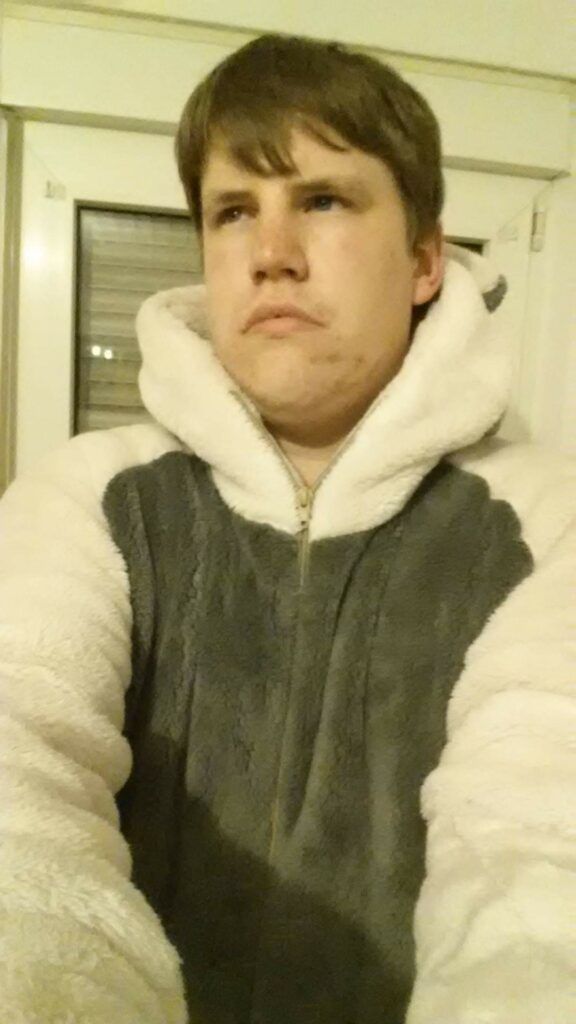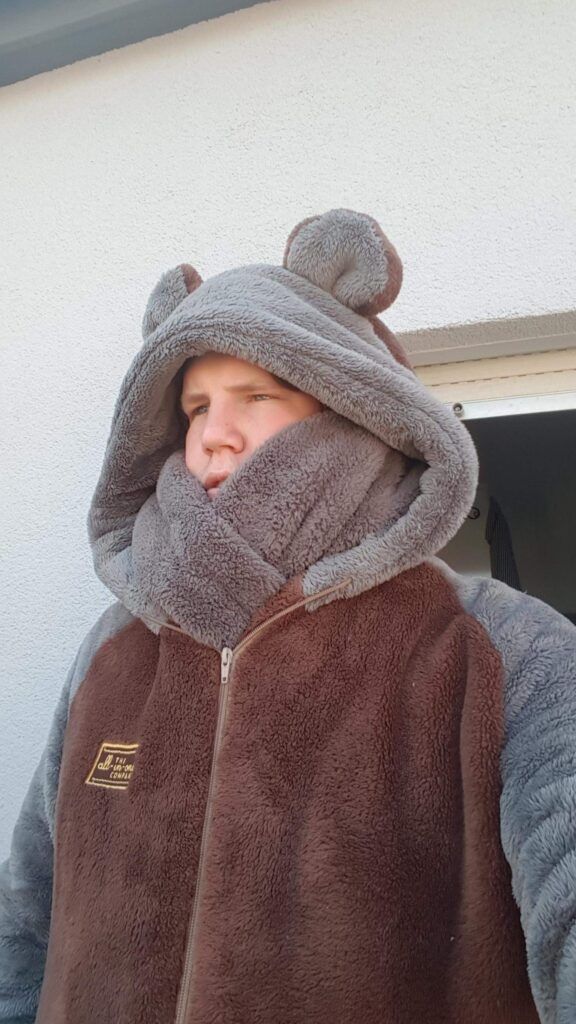 After a couple more onesie orders I decided to get in contact with Kate and her team and discuss the possibility of ordering true one of a kind items. I was looking for some very special clothing that I could wear at home, around town, at events and for every temperature out there. I wanted some key additions and features added to the items. At first Kate and her team supported me in my wish for stylish jumpers with block design patterns. Then I was looking for a super warm winter onesie that was thick and snuggly and Kate and her team discussed the double thickness onesie with me. After that I wanted to be more flexible and instead of jumpers I was looking for jackets made of the cuddle fleece fabric and Kate and her team did a fantastic job to fulfill my wishes. In the meantime my orders with the All-In-One-Company are always something special; be it a super fancy jacket with block design and double thickness parts or a fully faux fur lined fleece jacket for the really cold days or cute and warm onesies for around the house. My collection of items from the All-In-One-Company now includes items for every occasion, temperature and mood. From 13 onesies, to 5 jumpers, 6 jackets, 4 pairs of pants, 4 pairs of boots, 2 blankets and to a couple of mittens and scarves.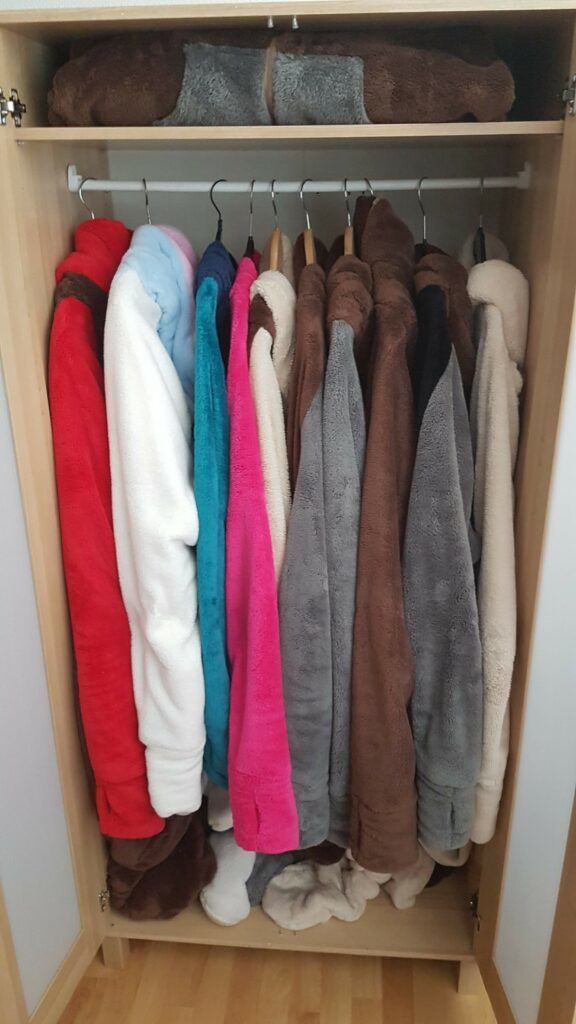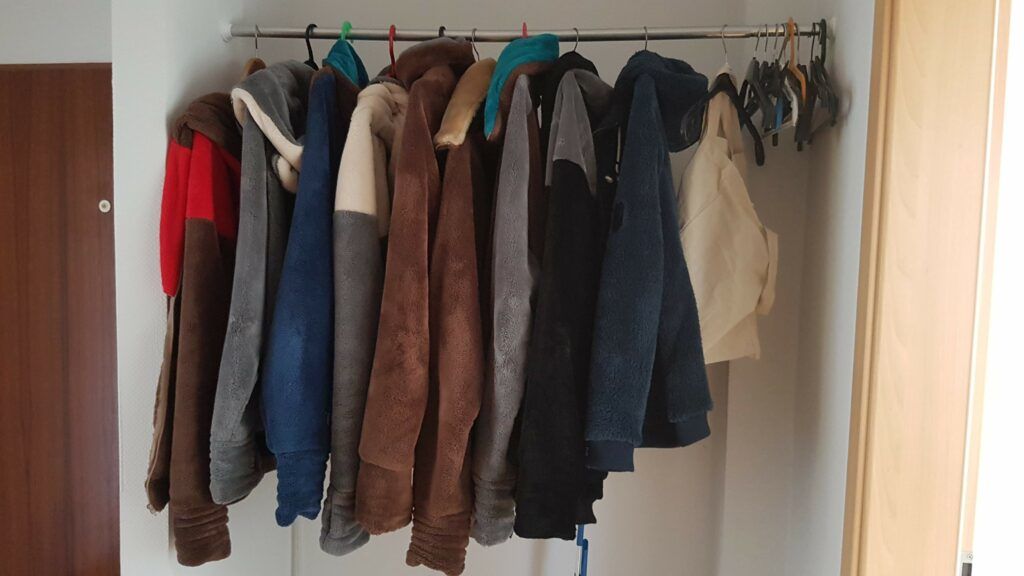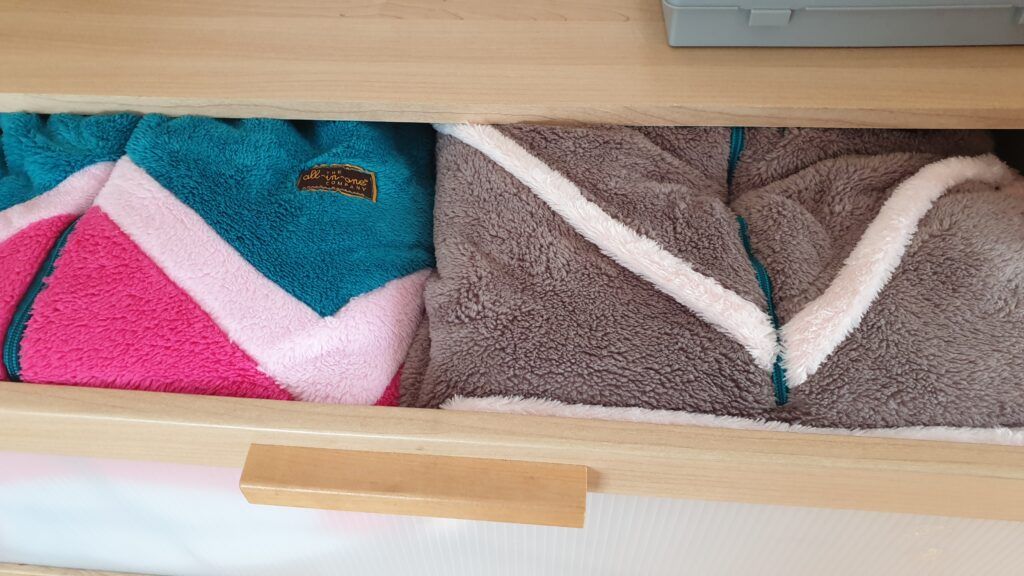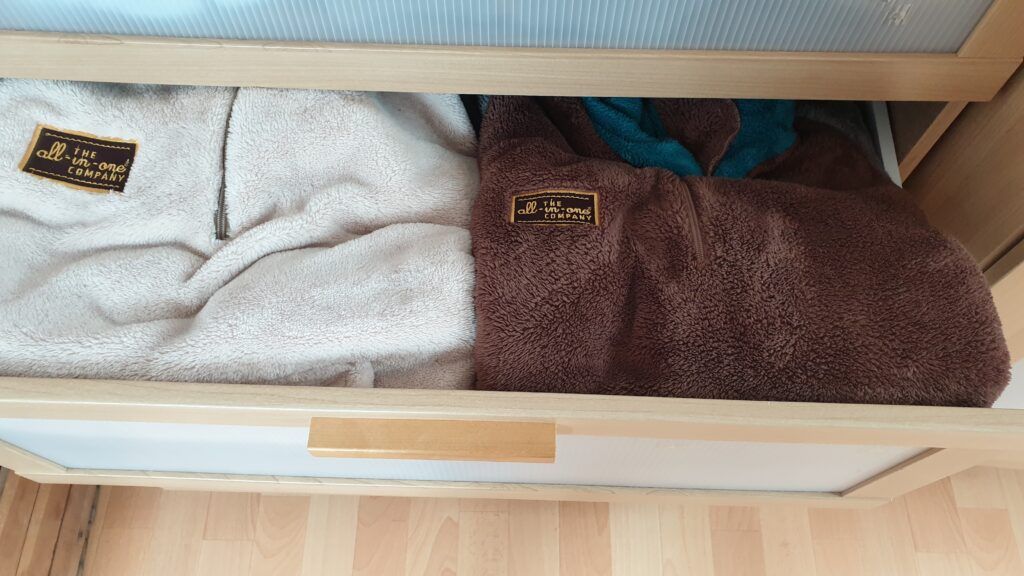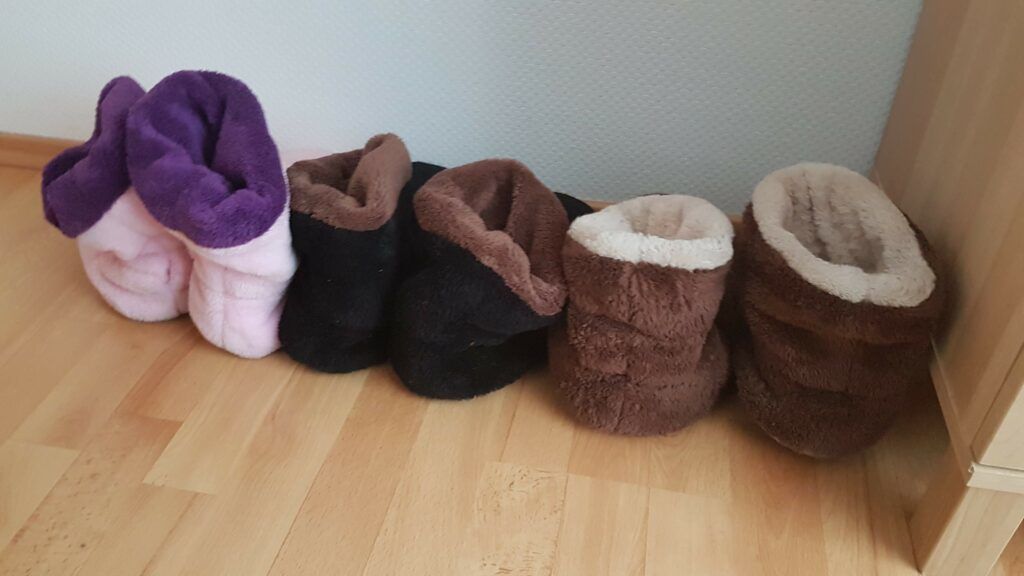 Many people ask me where I buy these amazing and fun items and why I always go back to The-All-In-One-Company. So here are my reasons for that:
I love having items that are not off the shelf and represent me and my personality. I want fun and cozy clothing that will last for a long time and that is made by professionals with the love for detail.- The fabrics are ohh so cosy and warm and the added touches of faux fur and plush make every item a snuggleable piece of clothing.
---
The fact that special requests, sizes and additions to items can be made to my specifications is an additional bonus. I have never had items before that fit so nicely and had so many great features all in one item combined, especially when being used to the Scandinavian brands in the past.
---
I love the fact that the team of The-All-In-One-Company supports so many social projects in their neighbourhood and that items can be returned for refurbishment.
---
Every single item is made to last. The longest lasting items are about 10 years old by now and still keep me warm and stylish and are not in need of repair or replacement. That is quality for me and well worth the money.
As you can read from my experiences I am super happy with the items, the outstanding service and the great quality of labour and materials that this wonderful company provides. So here is a small collection of my custom made items in different situations and a short description on some of the features that Kate's team was able to make for me.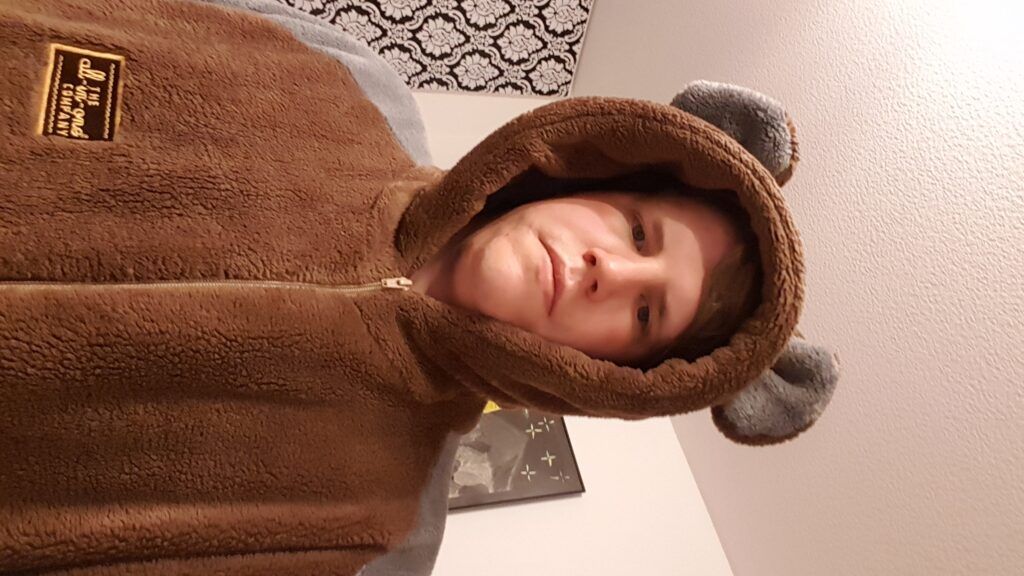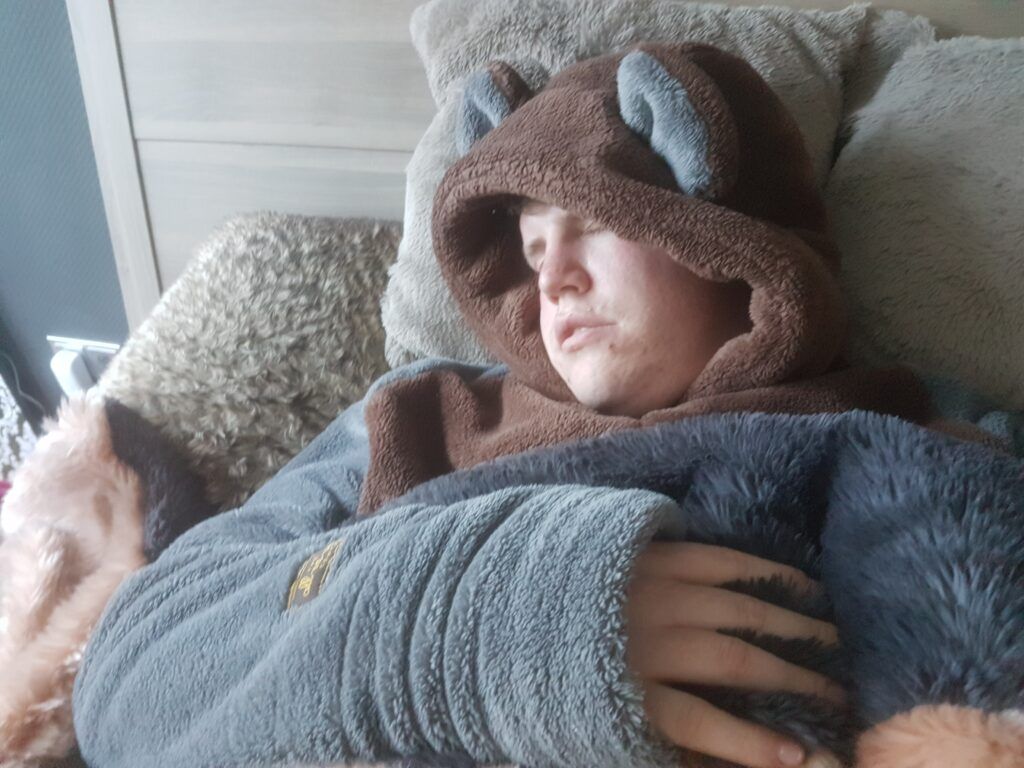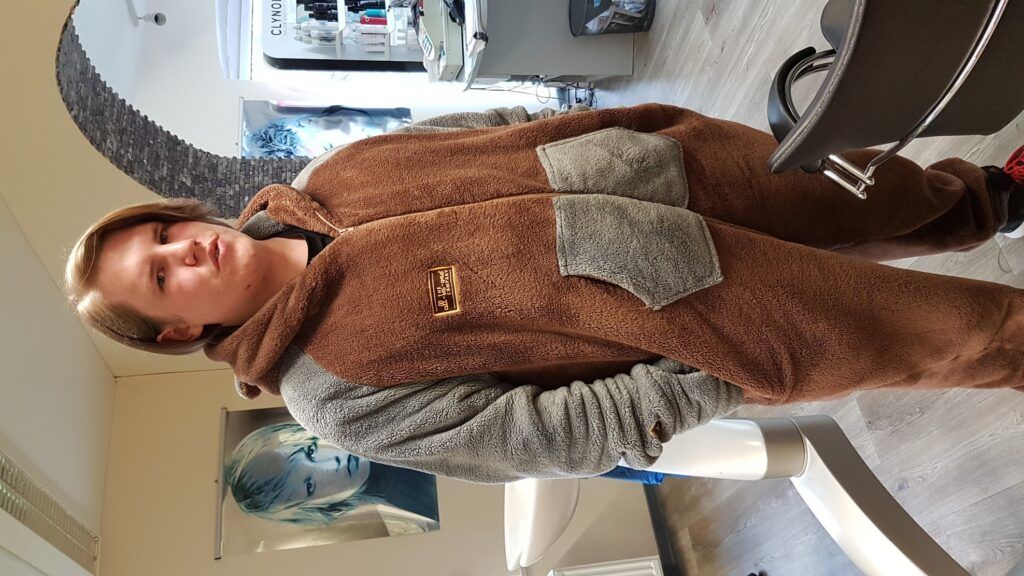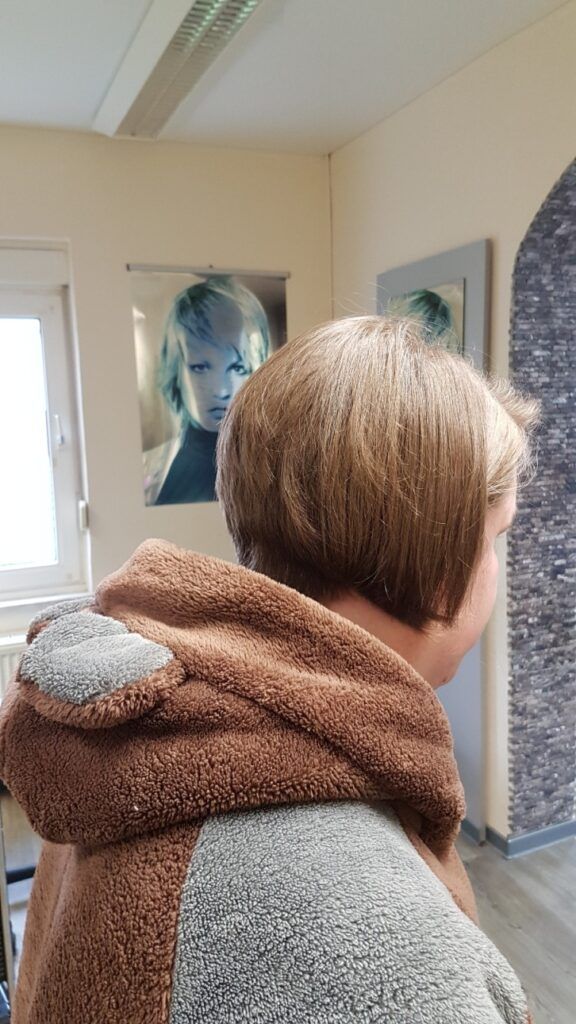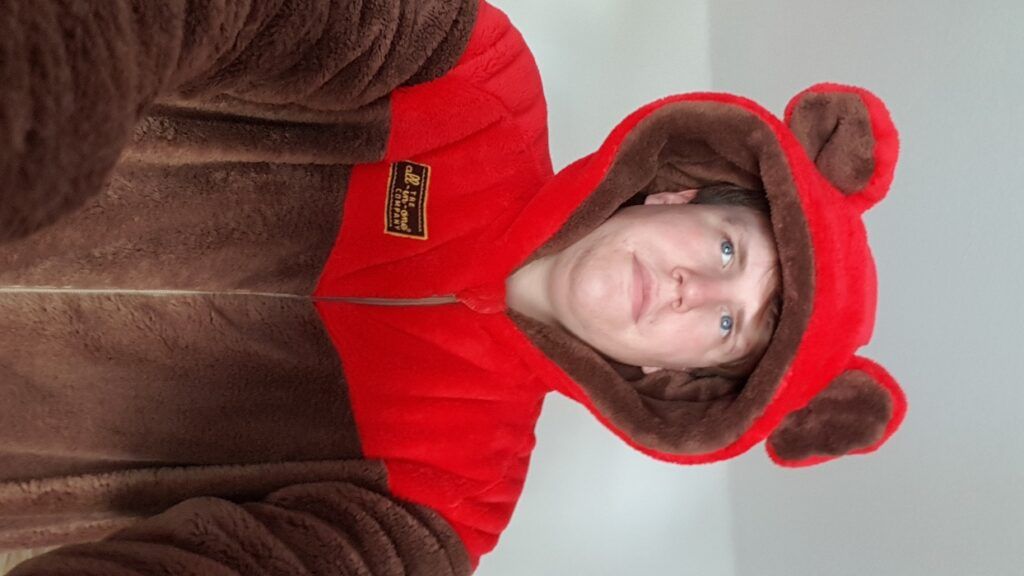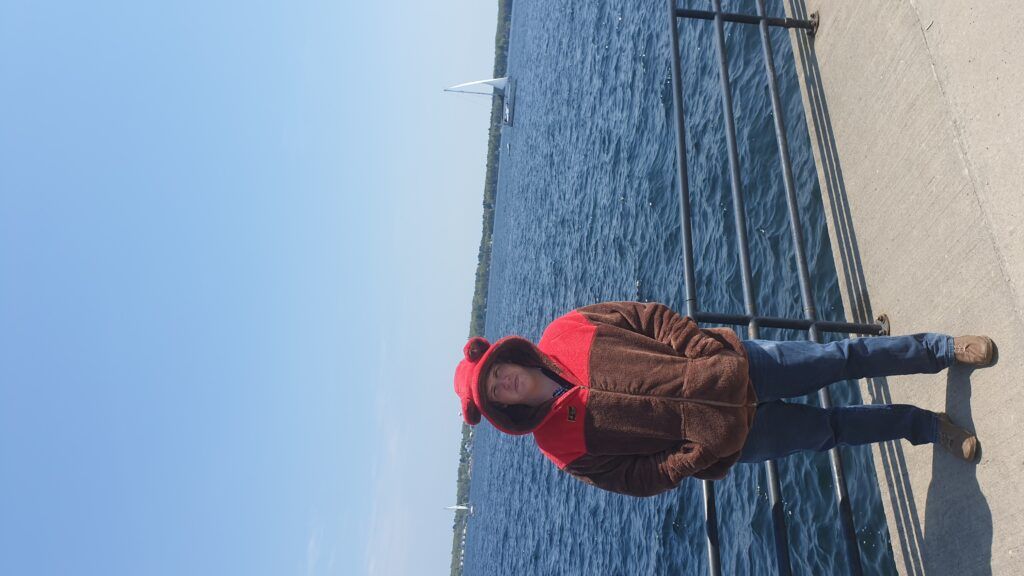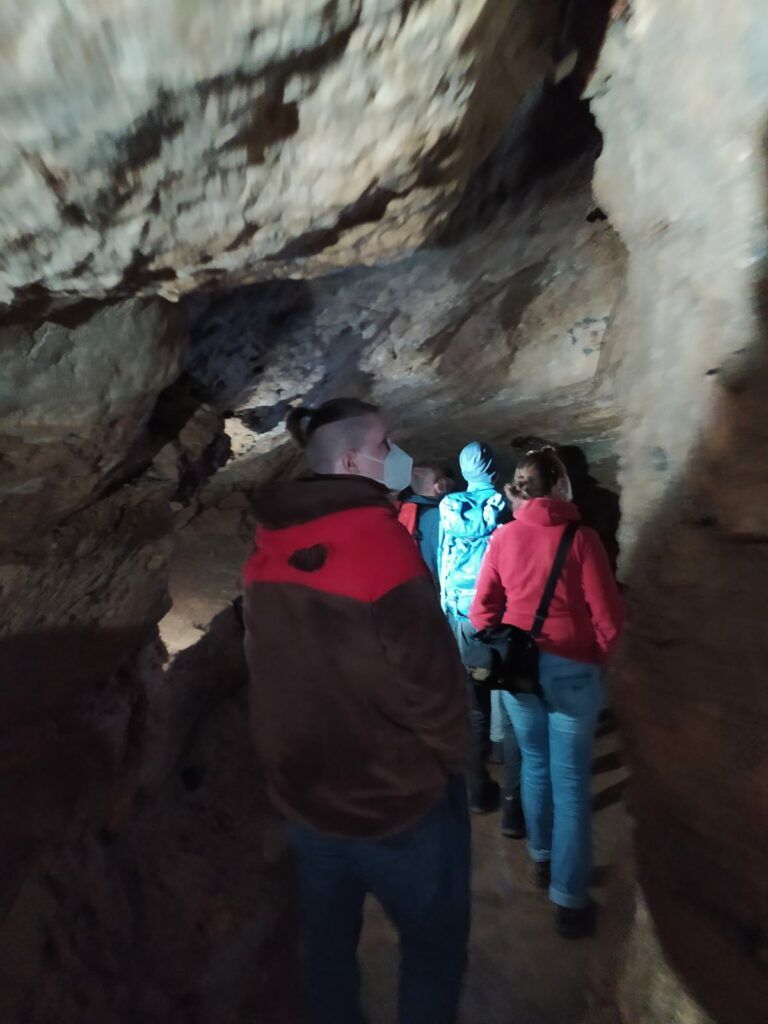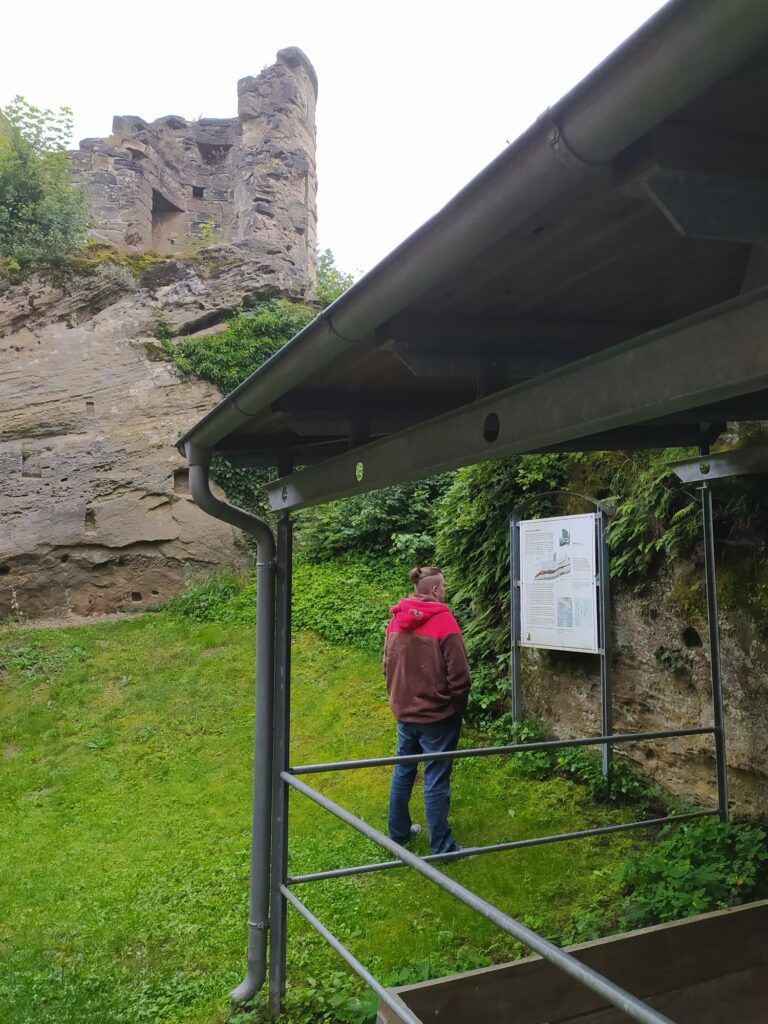 One of the first ever jackets made by Kate's team. I still wear this jacket everyday whenever it's cold enough (between 15°C and 5°C) and I absolutely love the bear ears on it. It has been with me on a road trip across the USA, going underground in a dripstone cave as well as winter strolls around town. This jacket features a block design, bear ears and thumb cuffs.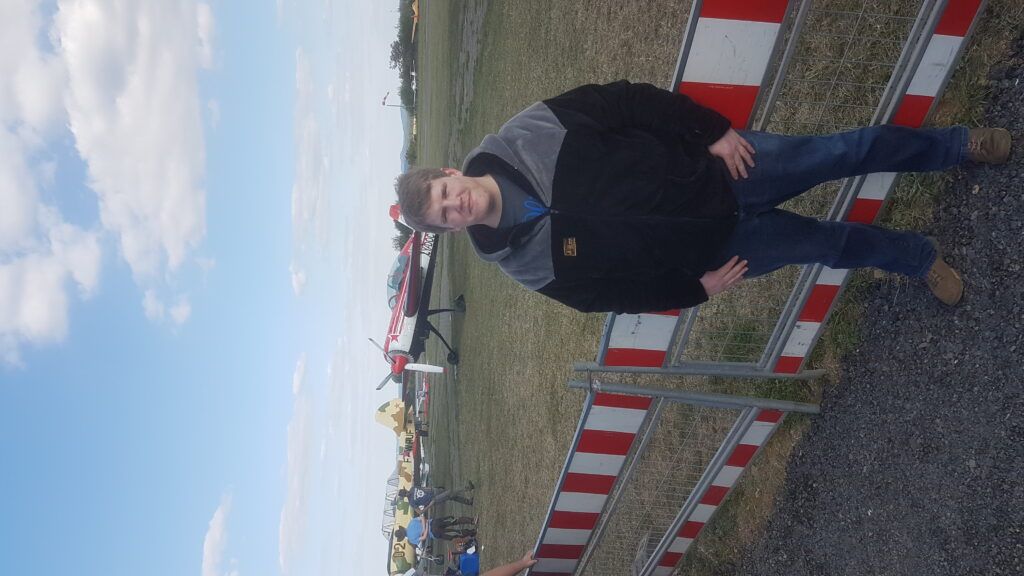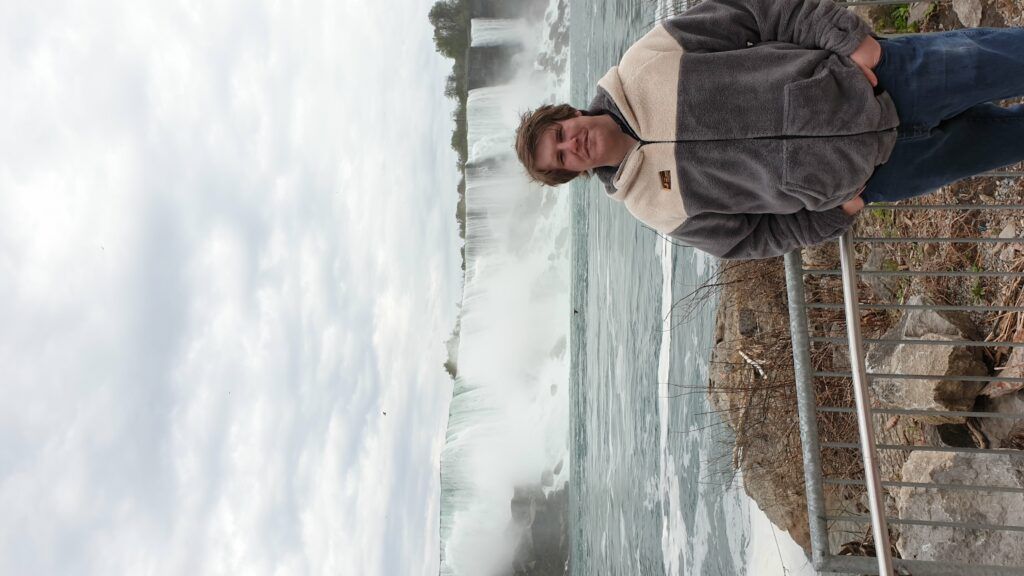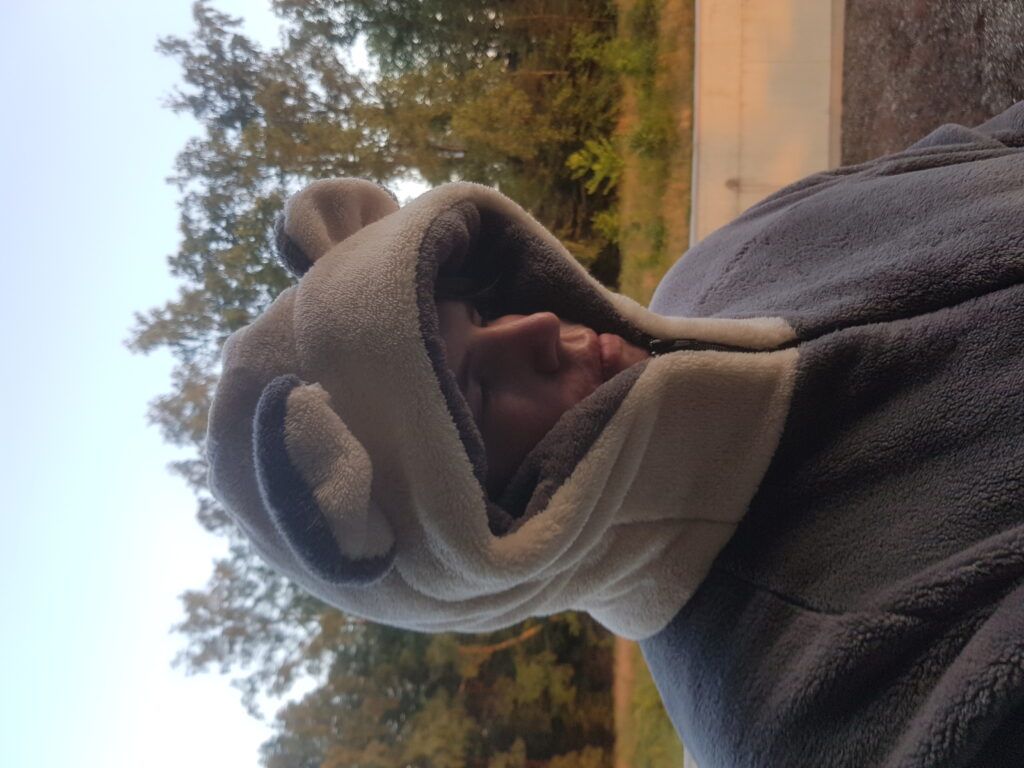 Another couple of pictures with some cozy Cuddly Fleece jackets. This time on an air show as well as on strolls around town. I love the fleece fabric for its light weight, breathability and absolute cosy'ness. The attached ears are cute additions and sometimes create smiles on other peoples faces.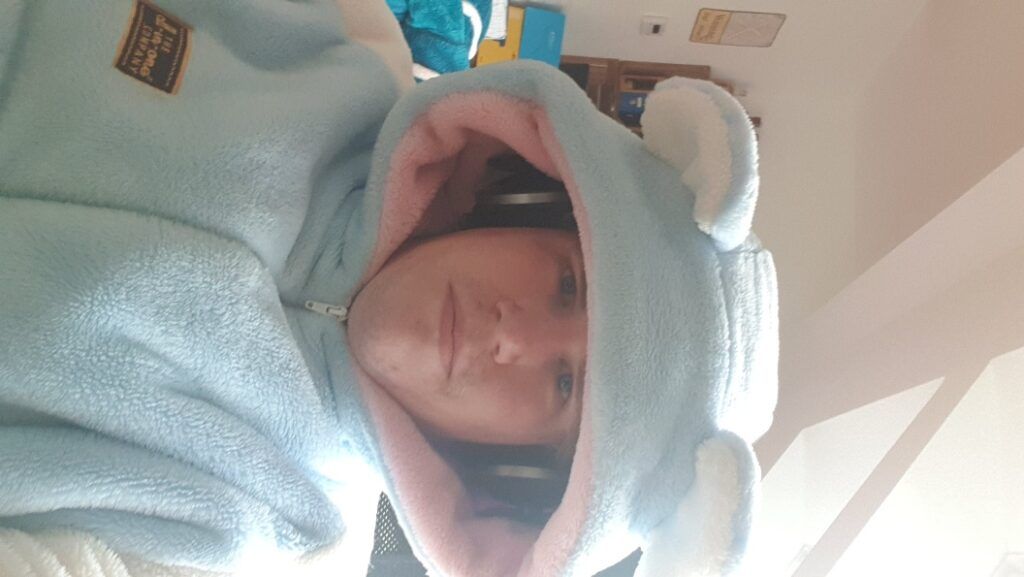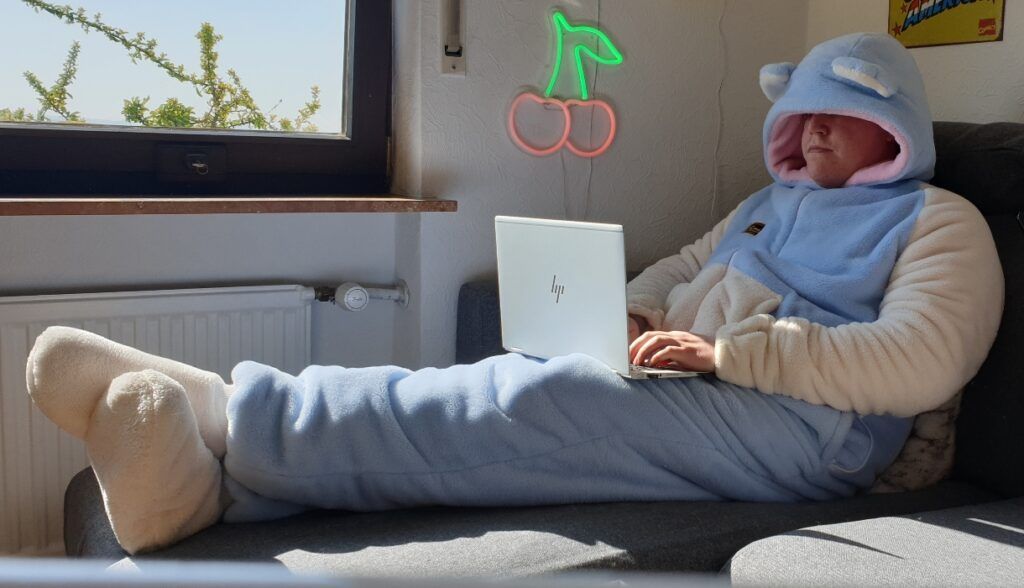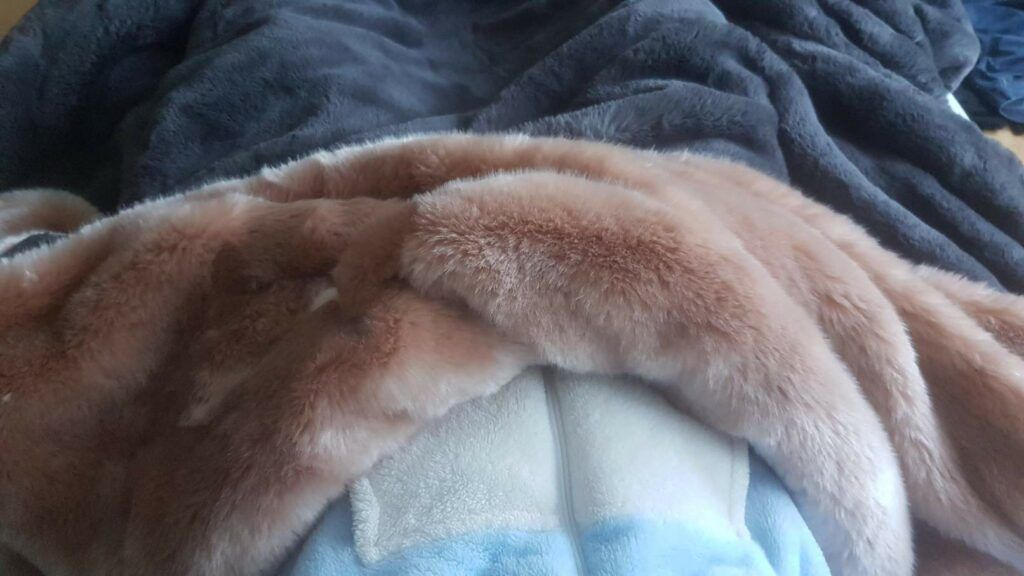 This and another onesie were made by Kate's team on a special request. Back in the days only single thickness items were available and I asked for a super warm winter onesie to save on the annual heating bill. Kate's team made this amazing onesie out of double thickness Cuddle Fleece. This onesie ist being worn almost every morning when it's still cold inside the flat while working from home, playing games or just to lounge around in bed. This onesie features bear ears, a bear tail, thumb cuffs, attached feet and another layer of Cuddle Fleece on the inside of the entire onesie.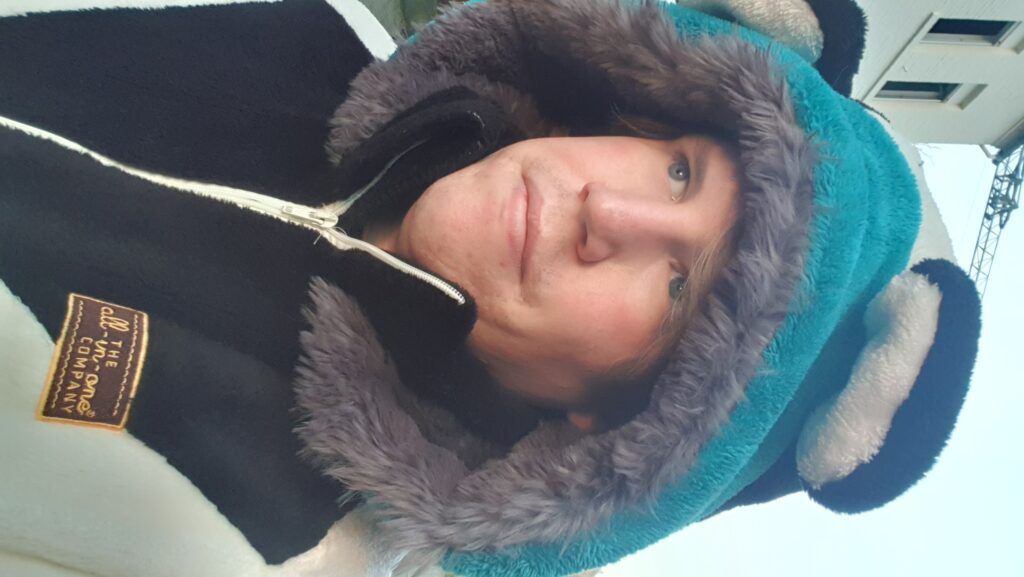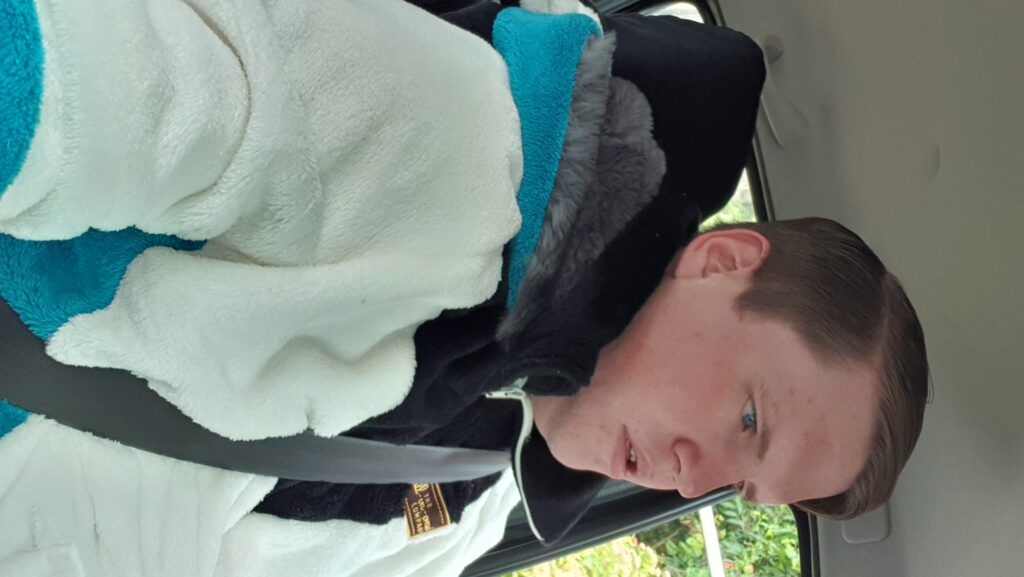 After having a couple of regular Fleece Jackets already, I was on the lookout for something even more cozy. I came across a faux fur supplier and asked Kate and her team if they could make a jacket that would include the faux fur material inside the hood. This jacket is amazing for windy and colder days and is being worn to work as well. Also on this jacket I asked Kate if the bear ears could be made in a tuck away fashion as well as include tuck away mittens together with the thumb cuffs. I was also hoping for a collar besides the actual hood. Having flexibility in mind I didn't want to carry a scarf and gloves around with me during winter. Also a modern pattern was included with this jacket.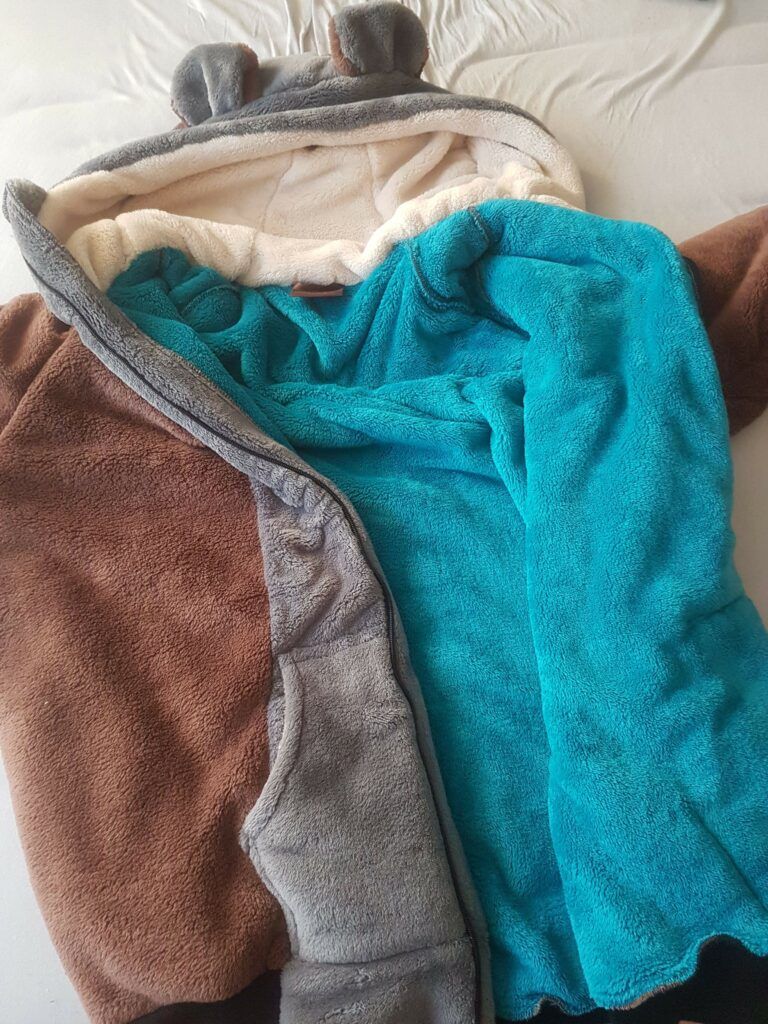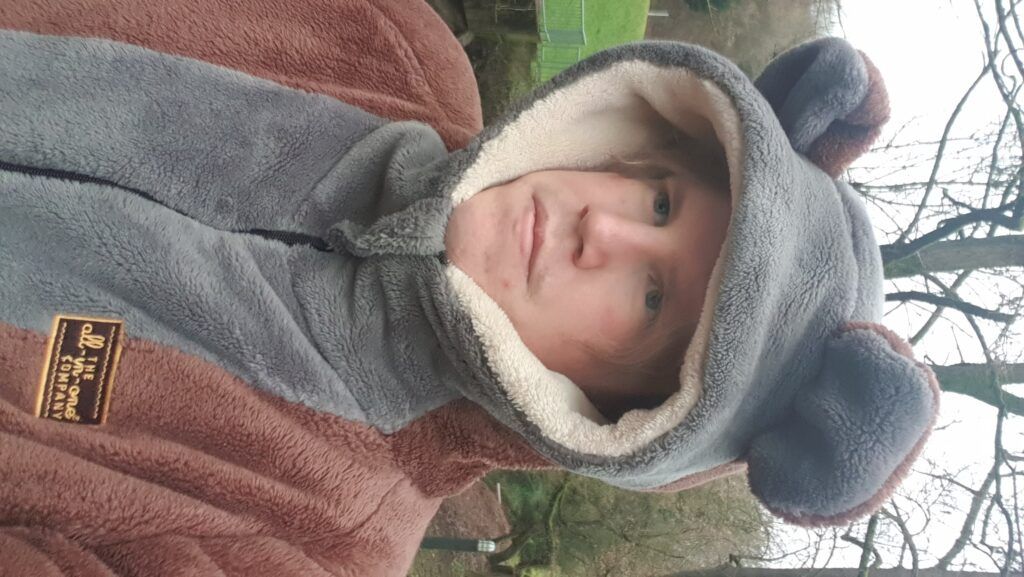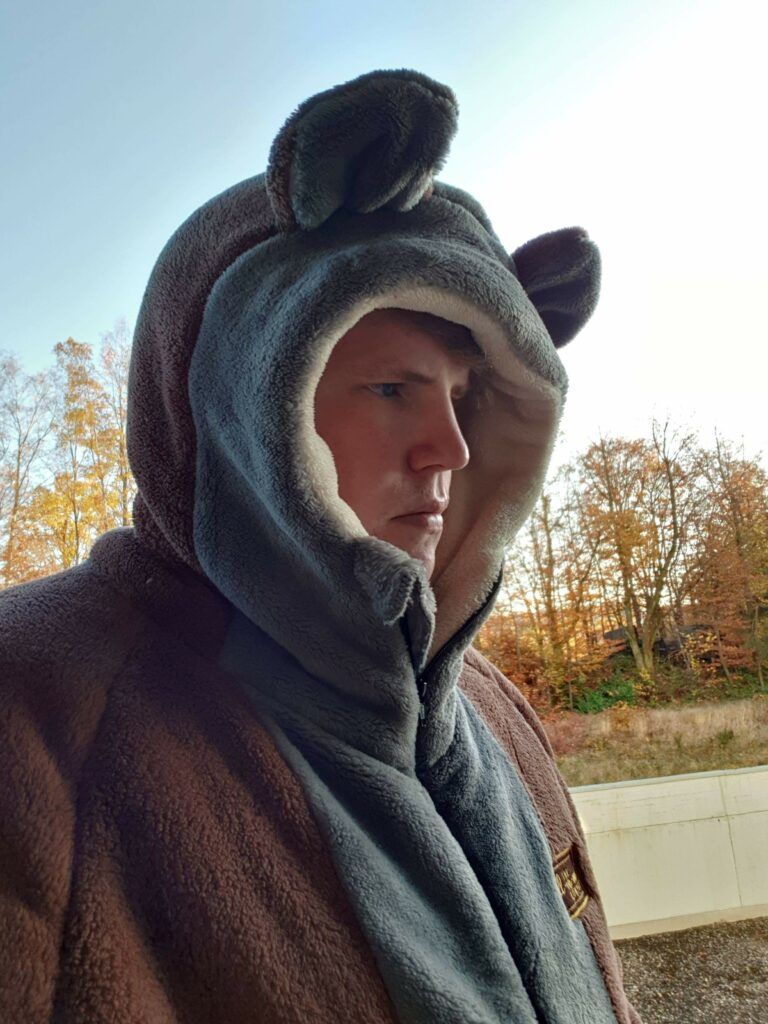 The double thickness onesies are amazing to wear and I love the warmth they provide. So naturally I contacted Kate and asked for a jacket, made of double thickness Cuddle Fleece as well as a modern and sporty pattern. Kate's team did an amazing job on this winter Fleece jacket. I love wearing this item every time the temps drop below 10°C. Again, this jacket comes equipped with bear ears, a high closing hood, thumb cuffs and a Cuddle Fleece lining throughout the entire jacket.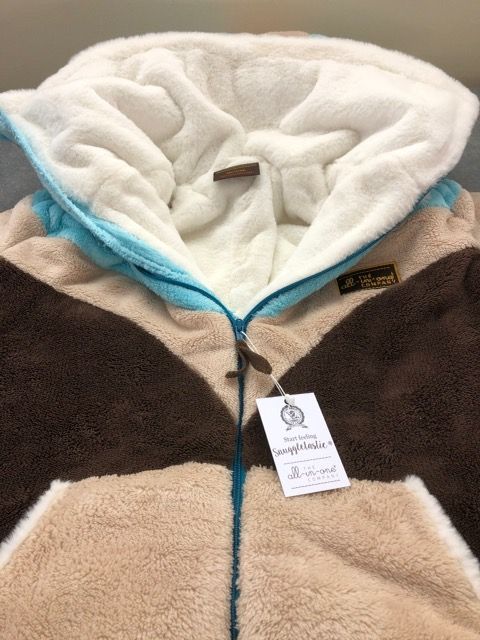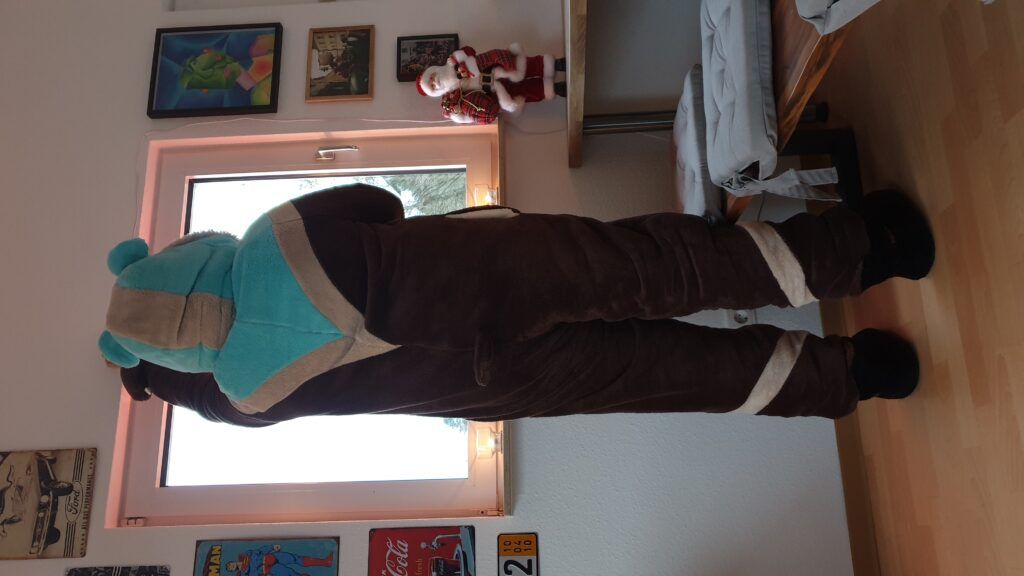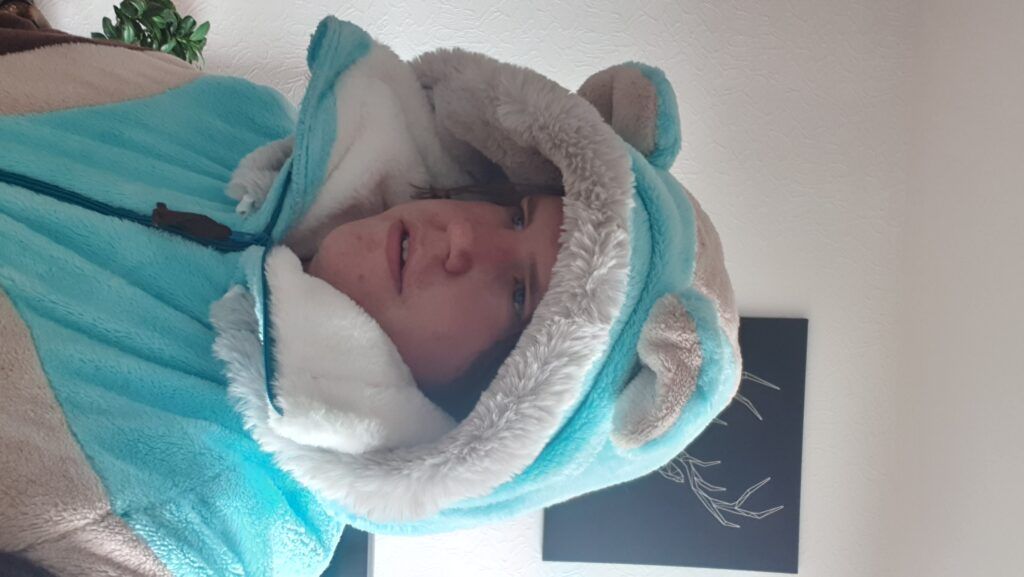 Again, looking for the next cozy step and the next best warm item I ordered a complete custom made onesie. I chose a modern pattern and design and Kate's team was able to make this onesie double thickness, but this time with a short pile of plush fabric as well as faux fur on the inside of the hood. This onesie is a go to item for really cold days, especially around christmas time. The tuck away bear ears as well as the tuck away mittens were included in this design as well as attached feet. Also a high collar with a detachable hood is included.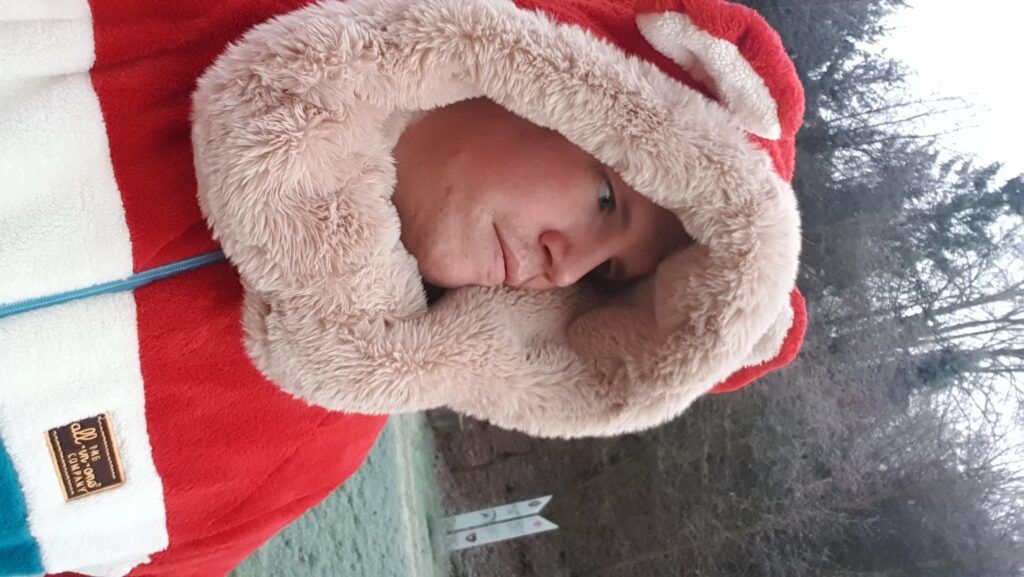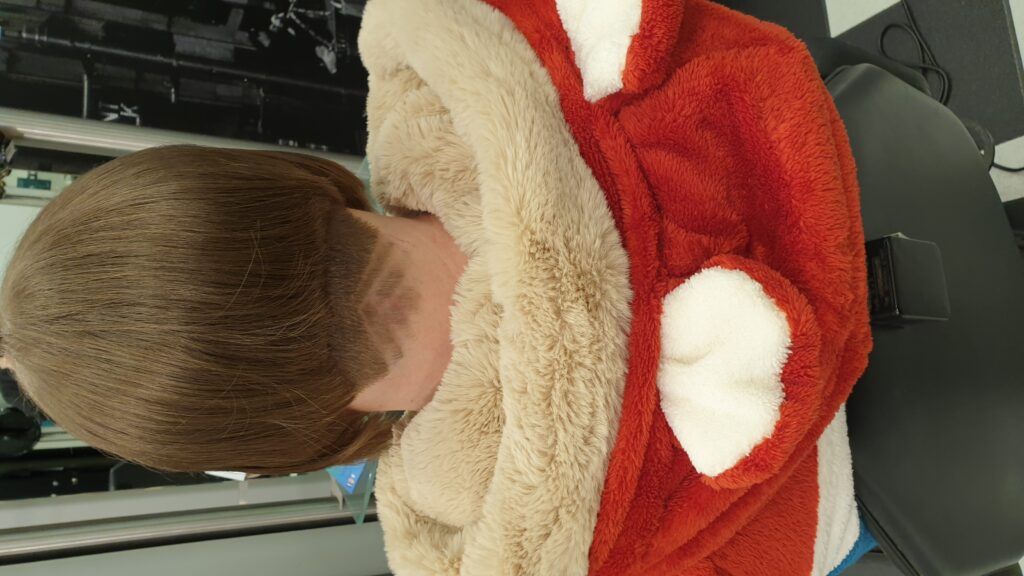 One of the latest projects included a winter coat that was meant for temperatures of around 5°C and down to -10°C. A normal fleece would not suffice so Kate's team and I designed these amazing items. This jacket includes a complete double thickness design with the short pile plush on the inside as well as faux fur trimmings inside the hood and collar. Beautiful tuck away bear ears and tuck away mittens round off this amazing winter piece. This jacket is being worn when I am really cold and also on shopping runs or visits to the hairdresser. During the colder winter days this jacket has received a lot of compliments and I have spotted a couple of people already who were stroking this jacket when it was on a hanger at a restaurant or around the family.
The sister coat to the above mentioned coat with the same features. In this video I am showing off some of the amazing features this jacket includes. I also love the small embroidery on the arm that represents a bear paw, underlining the cuddle bear look.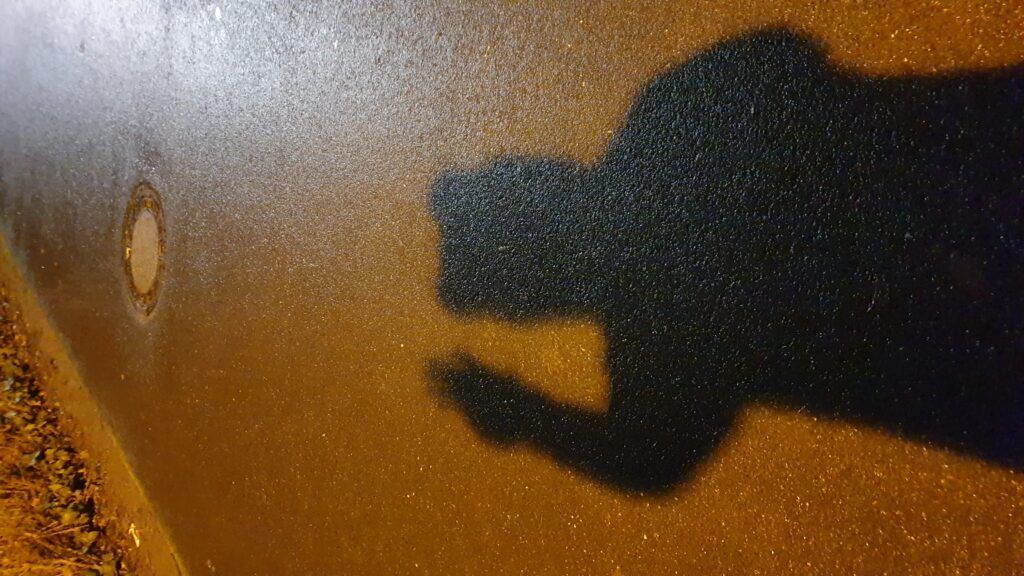 I do love my bear ears on the jacket. They are such a nice feature and make every jacket and onesie so unique. The tuck away design allows me to hide the ears in places where I need to be a bit more discreet, like business meetings.
My personal message to the team and a special and warm mention and thanks to Trina who has been amazing in designing and making almost all the items. She is an angel and a great crafts(wo)man. Thank you so, so much for your patience with my requests and your amazing work throughout. It is a pleasure to contact you and Kate and to discuss the possibilities in fashion. It is amazing that you try to make every wish come true.
---
At the moment I have placed another order for a jacket that is meant for temperatures below -10°C and supposed to keep me warm on some Scandinavian adventures in the future. This jacket will feature some of the key aspects of previous projects with the All-In-One-Company.
---
For me there is no better place to shop than the All-In-One-Company. True one of a kind items, made to measure and lasting many years. I am in awe of the amazing craftsmanship, the excellent quality that even the most expensive brands cannot match and the great service. With the All-In-One-Company there is no "cannot be done" mentality and your creativity is the limit. I have been a loyal customer for over 13 years now and I still keep coming back for true unique designs and unmatched quality, all made in the UK!
Thank you so much and I hope to meet the team in person one day to share all my stories and pictures with them.
Thorsten x